About OptiMaser, a mobile microwave medical waste disinfection system manufactured by S.S. Medical System Pvt. Ltd. has requested the intervention of Union Government expressing its concern over the process being followed to establish government eMarketplace (GeM) an online " Government E-Marketplace for government procurement of common use goods and service required by various Government Departments/Organisations/PSU's by writing letters to Union Health Ministry and Ministry of commerce and industry.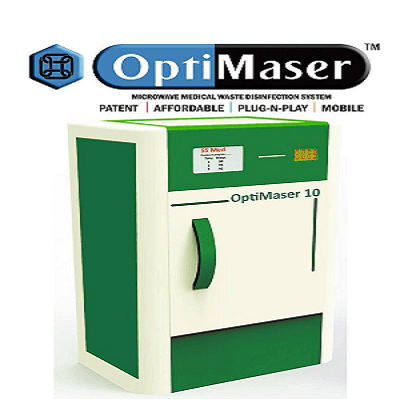 Patenting a Microwave Technology
Government patented a microwave technology for medical waste disinfection, OptiMaser is an eco-friendly technology that is working towards giving Indian a technology that would not only cater to their present need but also secure future, in terms, of the environment, ease of use could be a possible game-changer for the healthcare industry.
OptiMaser a state of art, medical waste disinfection system was developed by Society for Applied Microwave Electronics  Engineering and Research, a Scientific Society of Department of ELECTRONIC and Information Technology,(DIETY). This technology appropriately fits in the governmnets initiative of "Make in India" and "Swacch Bharat Abhiyan". This can be deployed at Public Health Centres where infection waste is generated. Monish Bhandari, Executive Director, Marketing & Tech Support, OptiMaser says "S. S. Medical Systems (I) Pvt Ltd, in the year 2014, had taken a Transfer of Technology (ToT) from Ministry of Electronics & Information Technology (MeitY), for manufacture of Medical waste Disinfection System, now commercialized by the name of OptiMaserTM.
This ToT was undertaken as our initiative to be a part of Hon'ble Prime Minister's "Make in India" mission. The product is enhanced & developed with 24 months of in-house persistent research & development and was perfected for launch in the year 2016 in India & abroad. In the event of this extension not been granted, nor the GEM platform having provision for selling of patented indigenous products, it will not only kill this indigenous product but also the emergence of a growing Indian industry".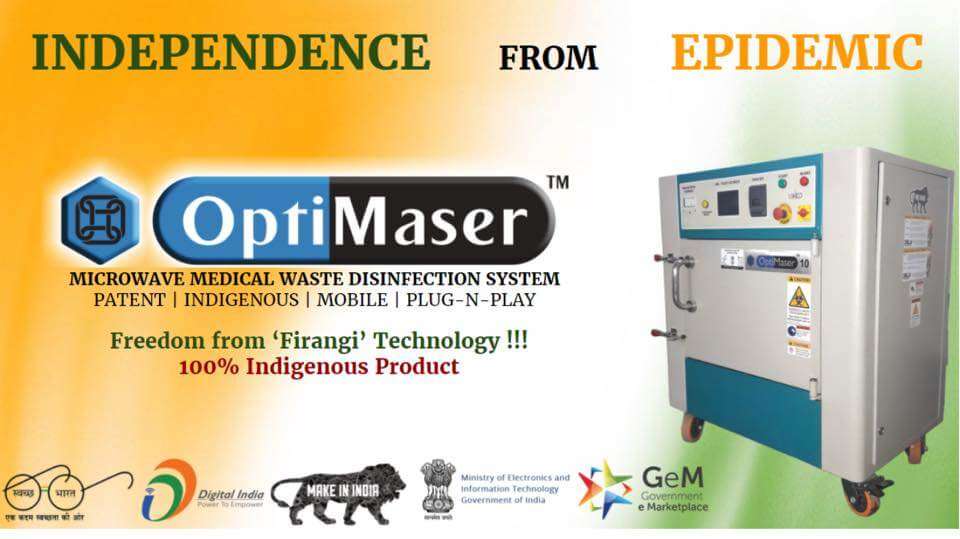 Few reasons why OptiMaser Microwave Medical Waste Disinfection System is the best option for India HCU's:
Microwave technology with features mentioned below, far exceeds the archaic steam based disinfection offered by alternative technology,i.e., autoclave: complies 100% to last Biomedical waste management rules March 2016, Swachh Bharat & Kaya Kalp complaint, instant purchase via DGS&D Rate Contract for all three modes, 75% cost-effective vis. a. vis an Autoclave over 5 years, only Mobile Microwave based disinfection system in the world and Zero Emission & Zero Discharge.