What You Will Learn In This Masterclass
What Are The 4 Frameworks In The Biopharma Industry And How To Get A Job Interview Next Month?

What Are The 5 Methods To Get A Call From Hr. Of A Pharma Company?

What Are The Career Pathway In Generic Drugs And Patent?

What Are The Top 5 Skills Required In Pharma Companies To Get A Corporate Position?

What Are The Top Companies That Are Recruiting And What Are Their Location?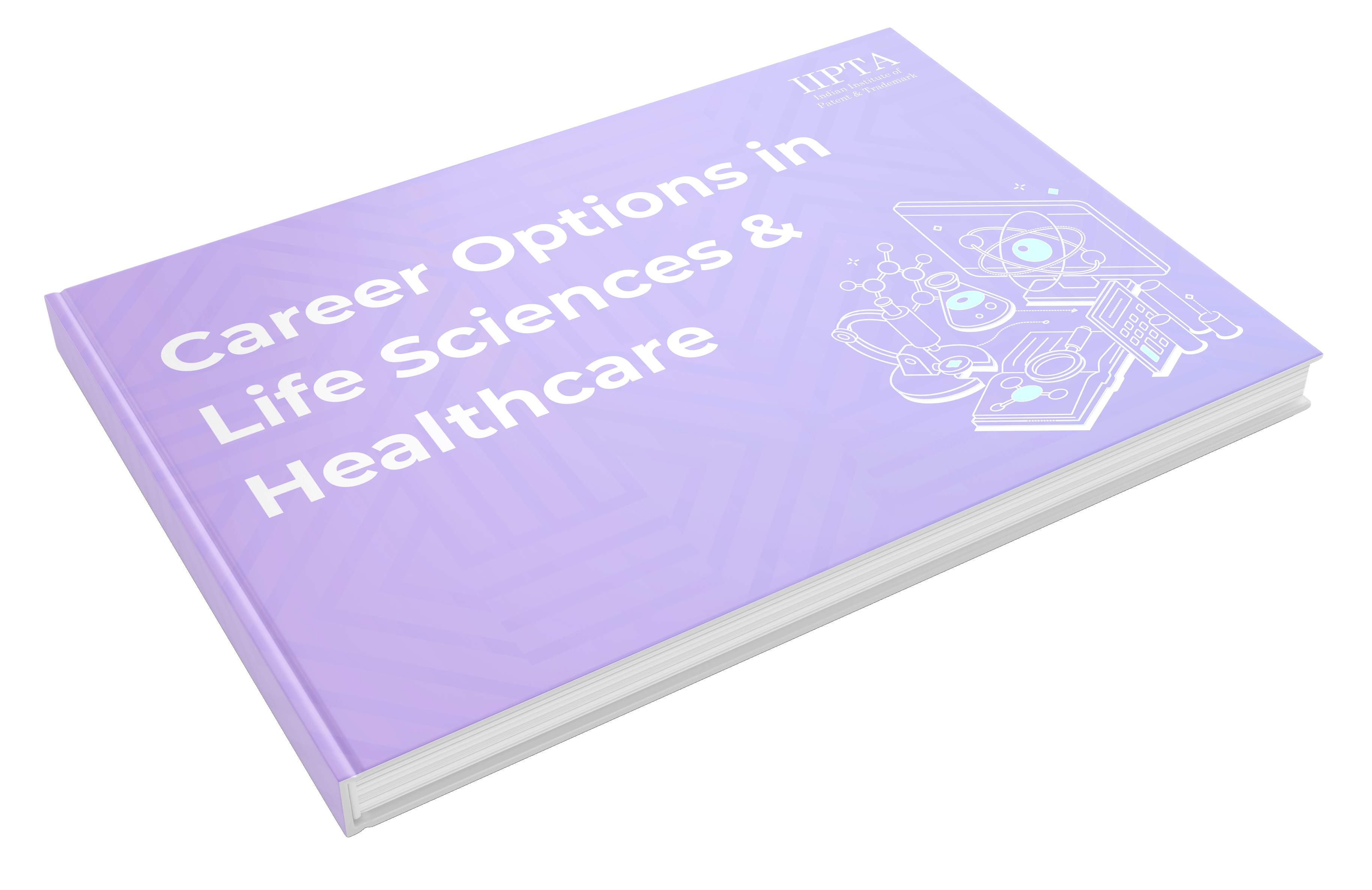 REGISTER NOW TO RECEIVE YOUR FREE "GUIDEBOOK FOR PATENT ANALST TRANING PROGRAM"
You will also get this free guidebook as a thank you for attending our free masterclass. You'll get IIPTA's must-read guide for "Career Options in Life Sciences and Healthcare."
This guidebook will provide you with in-depth crucial information about how do patent professionals help the healthcare sector?, What is the job of a patent analyst in the drug approval stage?, What are the top healthcare and biotech companies? and what is the average salary of a life science patent analyst?
It will give you important insights into professional skills and disciple that are necessary to become a working life science patent analyst.
We know your time is valuable, it is just our way of thanking you for taking the time to join us.
CHESHTA SHARMA
ONE OF INDIA'S BEST ONLINE TEACHER FOR PATENT AGENTS.
Cheshta is teaching intellectual property laws for more than 12+ years and has placed more than 6500+ students in the patent industry.
She is the Co-founder and Director of the Indian Institute of Patent and Trademark.
She is also the director of Mabbit Communications Private Limited and Hustle Co-work.
She cleared the Patent agent examination back in 2009 and since then provided a proficient workforce to the patent industry by teaching her students the fundamentals of the Patent Act 1940.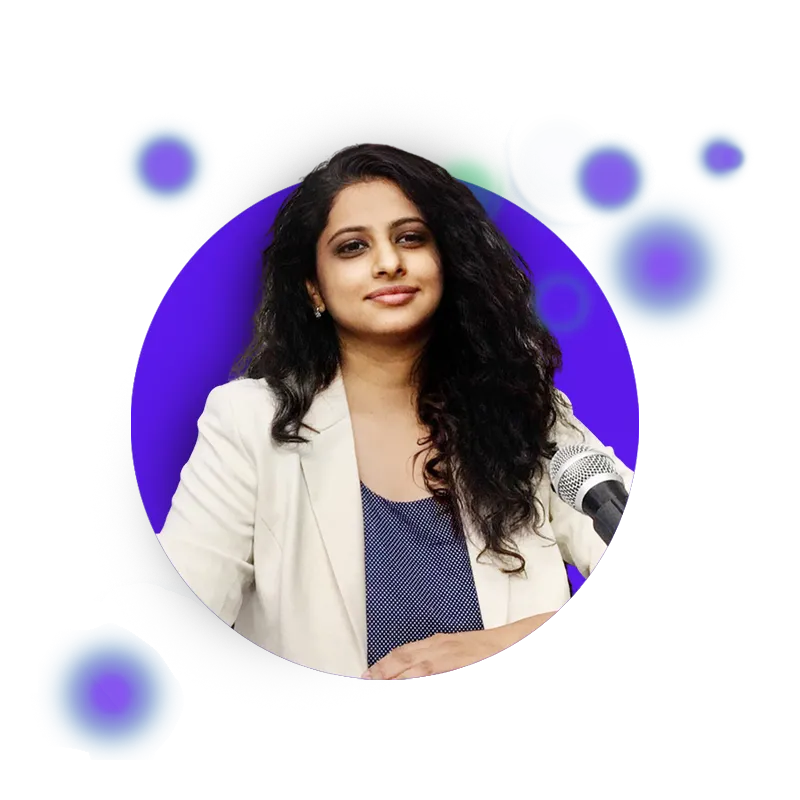 Director and Founder, IIPTA
She has an engineering degree in Biotechnology and completed her Legum Baccalaureus (LLB) in 2013. Ever since, She has conducted multiple workshops, seminars, webinars, and masterclass all over India regarding Intellectual property rights.
She has been developing the IP workforce for the industry by facilitating, coaching, and career planning for law and science graduates to enter into the industry of intellectual property and developed courses for students who want to pursue their careers. She has developed custom work/study programs by which she can help and identify the knowledge, skills, and experience gaps of the students. So, they can get recruited by MNCs and top IP companies in India.
Other Have Been Winning Big With
JOPAT, Now It's Your Turn…..
M.Sc. Biotech Renew her Career in Intellectual Property
Meet Anjali Singh, a Biotech Post-Graduate
After completing her post-graduation, Anjali started working as a business development manager where she has to sell medicines to different industries and individual medical stores. This was an extremely tiring job but she was not able to find the required time to switch her job without losing her earning source.
She contacted IIPTA (Indian Institute of Patent and Trademark) in hopes of getting an in-office secure corporate job. After thorough research, she decided to opt for our Job Oriented Patent Analyst Training Program (JOPAT).
Researcher from Kerala starts her corporate career in biotechnology

Meet Devika, M Sc. Biotech from Chennai started her career in IP.
She has done bachelor of science in Biotechnology from Kerala and Masters' in Biotechnology from Chennai, and now she is working in Molecular Connections which is India's top IP company.
She says while she was working after doing her biotechnology, she found out that she wanted to do something else and at that time she got married as well. She wanted a job in her domain only where she doesn't have to work from 9-5 and will be able to manage her household chores and family as well. With no leads to go on in her career, she found out about the Patent industry and how she can work on the latest technology.
"Dream Job For a Lab Researcher!
Chemistry Student get a job in a top pharma company
Lakshmi Prasanna, is a Biotechnology candidate, from Hyderabad. She chose to work in the corporate sector rather than go for Ph.D. Get to know the idea and motivation behind her decision.
Lakshmi here explains how her experience from IIPTA helped her secure a research position in one of the Top IPR companies and how easy it became for her to clear the technical round. Lakshmi also throws light on the way to improve your LinkedIn profile and resume to attract companies, get to know from her personal experience how can you build your personality with IIPTA.
One of the finest places in India to learn the basics of IP field. The primary educator Cheshta ma'am is always available to solve any queries that one can possibly have . The entire team of staffs are also very positive and responsive. To me, learning at IIPTA was a great experience wherein I got to deliver and share my ideas mutually with my fellows. The best part is the Lectures are highly interactive and are available online in recorded versions, which can be accessed anytime as per your convenience. They actually do provide interview trainings and help you get selected at reputed companies and firms . Highly recommended !!
Apurva Krishna