Career options in Life Sciences and Healthcare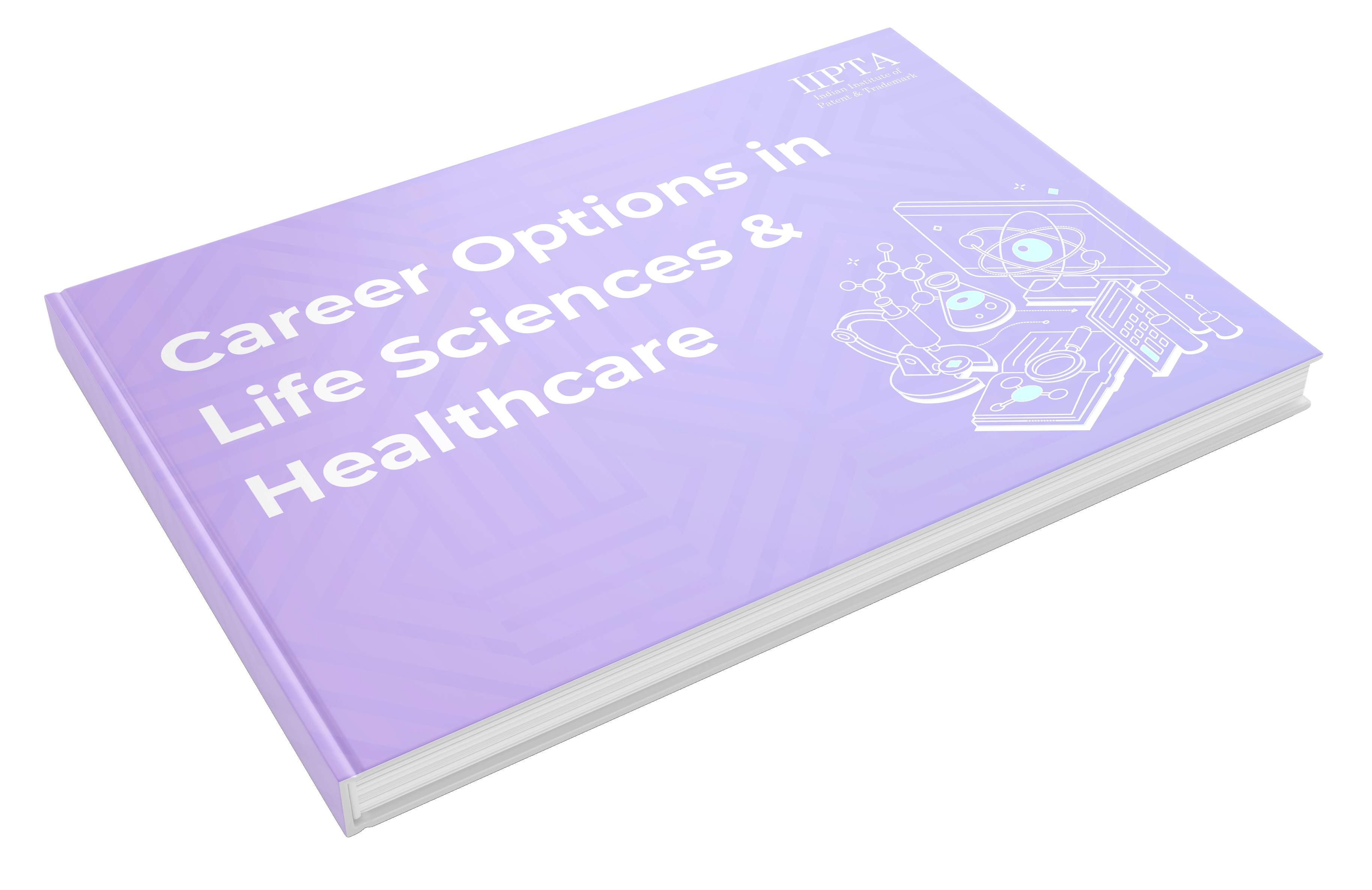 Job Oriented Patent Analyst Training
A patent law career offered practical advantages. In academic science, funds for conducting research were and continue to be very limited, and the requirements for obtaining funding are exceptionally high. Capable and qualified scientists were not being funded, and many talented postdoctoral scientists were ahead of me in the long line for an academic position. Meanwhile, there was a shortage of people qualified, in science and in law, to work in patent law, and in the biotech industry, the need for new patent expertise was and is increasing. Yet, making a transition into patent law didn't require blazing a new trail, since patent law is a well-established career path for scientists. So, to know more, download this free report today to discover the flexibilities of an IP career.
Everything You Need To Get Started As
A Patent Analyst
Growth Of Bio-Pharma In India

Phases Of Vaccine Development

Post-Corvid Trends In Healthcare

Patent Jobs In The Health Industry

Top Healthcare And Biotech Companies

Type Of Companies In Different Sectors
Want To Start A Career As A Patent Analyst?
Become Job Ready In Just 90 Days.
Look No Further
Patents are critical for the pharmaceutical business, as bringing a novel therapeutic medicine to market can cost up to $1 billion. There would be no new drugs if the patent system did not protect such investments. Patents and patent applications are especially significant to tiny biotech companies since they are frequently one of the few valuable assets that can be shown to potential investors when seeking funding.
Thousands of patents are submitted each month in the field of biotechnology, which is thriving with innovation. However, many specialties in this field, like human cloning, genetic editing, and animal testing, have ethical and moral issues. As a result, obtaining a patent in the biotech industry entails navigating a complicated maze of laws and regulations.
That's why JOPAT and IIPTA have paired up to bring you this guide, where we look at all of the steps to get started as a patent analyst in the IP industry. From what it takes to become a patent professional to top job profiles and companies of intellectual property. Last but not least, you will learn how to become successful to prove your efforts are worthwhile.
Frequently Asked Questions

(FAQs)