The world leader in beauty, L'Oréal is present in 130 countries on five continents. The group's mission is to provide the best in cosmetics innovation to women and men around the world with respect for their diversity. L'Oréal S.A. is a French cosmetics company headquartered in Clichy, Hauts-de-Seine with a registered office in Paris. It is the world's largest cosmetics company and has developed activities in the field of cosmetics, concentrating on hair colour, skin care, sun protection, make-up, perfume and hair care; the company is active in dermatology, toxicology, tissue engineering, and biopharmaceutical research fields and is the top nanotechnology patent-holder in the United States. The company is a component of Euro Stoxx 50 stock market index.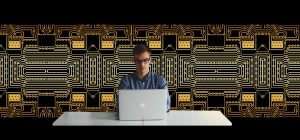 There a bunch of things to remember. Unfortunately, even after reading numerous answers and posts about filing for a trademark, mistakes can occur. That's why a ton of entrepreneurs and inventors turn to the intellectual property (IP) attorneys for assistance with their IP filings. These are some of the best practices for those willing to take the risk of applying for a trademark without the use of an attorney:
• You need to conduct a comprehensive search before applying. You can search the Trademark Electronic Search System (TESS) on the United States Patent and Trademark Office (USPTO) website. It's worth noting that the search is complex because you need to figure out what class your company falls under. Here is a "How to" search guide provided by USPTO.
• Even if your search yields no similar registered marks, these types of marks will likely not be deemed protected: 1) marks that are similar in sound, appearance, meaning, design or commercial impression to a mark that is already registered AND there is a likelihood of confusion because the goods and/or services of your business are similar to those of the mark already registered; 2) name marks; 3) marks that described the origin of the good; 4) offensive marks; 5) foreign term marks that translate into a descriptive or generic term; and 6) titles of books and/or movies.
• Remember that a logo, company name, and slogan will require three separate filings with the USPTO. More on that here:
Does one need to trademark a company's logo and name?
• Before filing a trademark application, the applicant need to check the registrability of the mark which you wish to protect. Basically, a comprehensive trademark search will enable to find the existing similar trademarks in trademark registry. In order to conduct trademark search, find the classes falls for your product/services under the trademark classification. Further, you may have to find any prior user of similar marks exist in the market to avoid passing off.
• Further, the name you wish to file a trademark application, it should possess the registrability of trademark, and the brand name should be allowed by Trademark Office.
Here are some tips followed by l'oreal to maintain their trademark filing and to protect their trademarks:
• Use a watch service. A watch service regularly monitors the activity that is related to your trademark, researching trademark registries and databases to find others who have copied your mark or have marks that are similar to yours. This can be especially helpful if you plan to market your services or products outside the U.S., since marks must be registered separately in each country where you do business.
• Have an attorney on board from the beginning. By enlisting the services of a business attorney from the start, you can avoid costly litigation or trademarking missteps that could cost you in terms of money and the loss of your intellectual property rights.
• Proceed with caution. Before you fire off a cease-and-desist letter, review the situation with an attorney. Small businesses tend to try to save money at the expense of sending out the wrong information, which can come back to haunt them by triggering a lawsuit.
• Do a simple online search. Set up a Google Alert for your trademarks, which will alert you any time your mark appears on the Internet or in the news. If you find something troubling, contact your attorney to discuss next steps.
• Include IP protection in contracts. Your employees and your suppliers should sign agreements stating they may not use your trademarked brands for their own business or personal use. Your contracts should include an intellectual property ownership clause, especially if you are dealing with independent contractors.