USPTO gets its new Directorial head as Andrei Iancu announced by Donald Trump on August 25, 2017 under Secretary of Commerce for Intellectual Property and Director of the United States Patent and Trademark Office (USPTO). This news had its expectations in the starting of july but the announcement was done later on a late summer friday may be for administrative purposes to bury controversial or to safe from damaging information, which will be still unknown ;it seems extremely unlikely that there was anything controversial found in his FBI background investigation, and it seems unlikely also that there is any reason for the Administration to expect anything other than a smooth confirmation process.
According to the firm report Andrei Iancu will join the agency after most recently serving as the managing partner of Irell & Manella LLP, practicing full time with the firm's litigation and intellectual property practice groups. His profile said that he will be only working on the aspects of the IP litigation process but he also showed interest upon the patent and trademark prosecution, due diligence and licensing.
He has also represented clients in technological fields including genetic testing, the Internet, medical devices, therapeutics, telephony, TV broadcasting, video game systems and computer peripherals. In addition to his legal practice, Iancu co-teaches an advanced patent class at UCLA School of Law, where he serves as an adjunct professor.
About Andrei Iancu profile
Iancu has received recognition for his legal work since 2007, when Chambers USA first named him as a leading individual in the area of intellectual property and patent law; his bio states he has received that distinction every year since.
Since 2011, Iancu has been listed by Intellectual Asset Management (IAM) as among California's top patent litigators in its annual IAM Patent 1000 report.
Similar distinctions have been proffered since at least 2010 by the Los Angeles-San Francisco Daily Journal, Managing Intellectual Property and The Best Lawyers in America. In 2016, Iancu was named Lawyer of the year for firms with 75 to 125 attorneys by the Los Angeles Business Journal.
This year, he was recognized as one of BTI's Client Service All-Stars for exemplary client service by corporate counsel at large organizations.
One of Iancu major successes during his practice as an intellectual property litigator was his work in securing large settlements for American tech company TiVo Corporation (NASDAQ:TIVO) in 2012. That year, TiVo secured a $250 million settlement from NYC-based telecommunications giant Verizon (NYSE:VZ).
Months before that settlement, Dallas-based telecom firm AT&T (NYSE:T) agreed to a $215 settlement to end litigation surrounding digital video recording technology. Iancu's bio states that total payments to TiVo from these settlements and others from Microsoft (NASDAQ:MSFT), Cisco (NASDAQ:CSCO) and others exceeds $1.6 billion.
He also served as counsel for San Jose-based touch feedback tech firm Immersion Corporation in a patent infringement suit against Japanese tech conglomerate Sony Corporation (NYSE:SNE) involving video game controller patents which ended up netting $150 million for Immersion in March 2007.
Contribution of Iancu in the field of Biotechnology
Iancu represented Ariosa Diagnostics in patent litigation against Sequenom, the patent owner.
The discovery at the heart of the innovation patented by Sequenom resulted in a test for detecting fetal genetic conditions in early pregnancy that avoided dangerous, invasive techniques that are potentially harmful to both the mother and the fetus.
The invention, which became embodied in U.S. Patent No. 6,258,540, claimed certain methods of using cffDNA.
The patent taught technicians to take a maternal blood sample, keep the non-cellular portion (which was "previously discarded as medical waste"), amplify the genetic material that only they had discovered was present, and identify paternally inherited sequences as a means of distinguishing fetal and maternal DNA.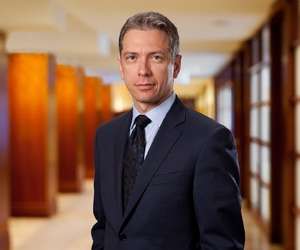 The claimed method does not preempt other demonstrated uses of cffDNA. The Federal Circuit concluded that the discovery was "a significant contribution to the medical field," but that did not matter insofar are patent eligibility was concerned.
The Sequenom decision was an enormous step backwards for many biotechnology companies, particularly startups. It is extraordinarily unlikely that biotechnology startups will support Iancu.
Iancu may even find himself challenged during his confirmation process by biotechnology companies, as well as the Biotechnology Innovation Organization (BIO). The extent of any opposition to Iancu by the biotechnology industry is not yet known at this hour.
Survey report of Andrei Iancu as a lawyer of patent litigation procedure
Iancu will also bring the perspective of a former engineer to the USPTO, having worked with Hughes Aircraft Company prior to joining law school. During his time with that company Iancu received several awards, including the Malcolm R. Currie Innovation Award. Iancu earned his bachelor's degree in 1989 in aerospace engineering from UCLA. He received his master's degree in mechanical engineering from UCLA in 1990 and graduated from the UCLA School of Law with his J.D. in 1996. While at UCLA School of Law, Iancu was a member of the Order of the Coif and received the Melville B. Nimmer Copyright Award.