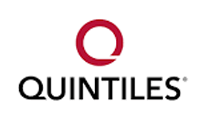 About Quintiles IMS
Quintiles IMS providing solutions that enable healthcare companies to innovate with confidence, maximize opportunities and, ultimately, drive healthcare forward. They do this via breakthroughs in insights, technology, analytics and human intelligence that bring the advances in data science together with the possibilities of human science.
Under this program she learnt about intellectual property rights, patent searching, IPR law's, prior art search, tools of patent searching and many more. In this training program she also learnt about Trademarks and Copyrights.
After completing her training with good score she got selected in Quintiles IMS, world's largest contract research organization on the post of Patent Analyst and she is happily continuing with that. Everyone in the family is really happy with this achievement being made by her, say's Shruti. Shruti said that "I really appreciate IIPTA for providing this Job oriented Patent Analyst training program to the unemployed youth, like me, for up-lifting the society. IIPTA has come as a ray of hope for Science and law background students who find difficulties in their career". Shruti gives most of the credit of her success to her parents and IIPTA team who always remained very supportive. Her dream is to fulfill her parents expectations. Here's wishing her all the very best for his future endeavors.