Uber, intent on ensuring some measure of visibility for its drivers, has unveiled plans for a couple of illuminating innovations. It has patented a light to go on top of cars that can signal to customers when their ride is arriving.
Plan well executed:
Uber didn't just think up this invention recently. The patent (US 9536271 B2) was looming around since May 2014 but just recently went to the ride-sharing behemoth on Tuesday of this week.
It describes a light bar that sits on top of Uber cars, with a colour-changing section that can be controlled by the passenger's app. The patent also describes how the entire bar could light up and passengers could select different patterns.
It's all meant to make it easier for passengers to identify their Uber vehicle.
Icing on candy is:
A captivating complement to the experience is essentially that, the light would lie atop the car and change colours depending on what the user chose in app at the time of booking.
Presumably, this would mean hailing a ride and then selecting blue or green or whatever colour you consider your favorite to highlight your ride home.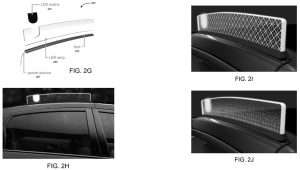 Dashboard-mounted colour-changing light in three US cities — Miami, Denver and Nashville, Tennessee — and in Newcastle in the UK.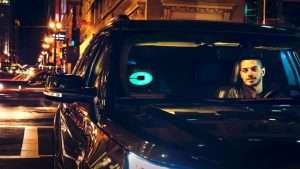 The dashboard light works in a similar way to Uber's patented light bar. Passengers select the colour on their phones, and the light changes to whichever option they select.
But don't expect to see Uber's dashboard light or an eventual light bar on the streets of London anytime soon. Transport for London, the London transport regulator, says that neither the dashboard light nor the roof-mounted version would be allowed under existing legislation. Uber told Business Insider it had no plans to launch the lights in London.