When a pharmaceutical company first develops a new drug to be used for a disease condition, it is initially sold under a brand name by which the clinicians can prescribe the drug for use by patients. The drug is covered under patent protection, which means that only the pharmaceutical company that holds the patent is allowed to manufacture, market the drug and eventually make profit from it.
In most cases, the drug patent is awarded for around twenty years in the United States. The lifetime of the patent varies between countries and also between drugs. Since the company applies for a patent long before the clinical trial to assess a drug's safety and efficacy has commenced, the effective patent period after the drug has finally received approval is often around seven to twelve years.
Therefore, a drug can be manufactured as a generic drug when the following apply:
• Its patent has expired
• The company that would manufacture the generic drug certifies that the patents held on the drug are either unenforceable, are invalid or would not be infringed upon
• There has never been any patents on the drug before
• In countries where the drug has no patent protection
Once the generic drug is on the market, the monopoly of the patent holder is removed. This encourages competition and results in a significant drop in drug costs, which ensures that life-saving and important drugs reach the general population at comparative prices.
The company holding the initial patent may, however, renew the patent by forming a new version of the drug that is significantly changed compared to the original compound. However, this may require new clinical trials and re-application of the patent. Furthermore, the new compound may have to compete with the original generic molecule on the market, unless the drug regulators find faults and remove the original from the market altogether.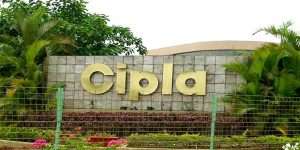 1. US 9,700,559 B2: COMPOUNDS AND COMPOSITIONS FOR THE TREATMENT OF PARASITIC DISEASES
The present invention provides compounds of Formula A: ##STR00001## or a pharmaceutically acceptable salt, tautomer, or stereoisomer, thereof, wherein the variables are as defined herein. The present invention further provides pharmaceutical compositions comprising such compounds and methods of using such compounds for treating, preventing, inhibiting, ameliorating, or eradicating the pathology and/or symptomology of a disease caused by a parasite, such as leishmaniasis, human African trypanosomiasis and Chagas disease.
2. US 9,700,605 B2:VACCINE COMPRISING AN OIL IN WATER EMULSION
The present invention provides an immunogenic composition comprising an antigen or antigen composition and an adjuvant composition comprising an oil in water emulsion, wherein said oil in water emulsion comprises 0.5-10 mg metabolizable oil, 0.5-11 mg tocol and 0.1-4 mg emulsifying agent, per human dose.
3. US 9,701,936 B2:FERMENTATION OF FASTIDIOUS BACTERIAL STRAIN IN PERFUSION SUSPENSION CULTURE
The present invention relates to improved processes for culturing bacteria, in particular to processes for perfusion suspension culturing of bacteria in a fermenter, wherein the culture medium including the bacteria is circulated over a separation system in alternating tangential flow, wherein the separation system removes a filtrate containing inhibitory metabolites from the culture medium.
4. US 9,701,740 B2:CELL-PENETRATING ANTI-DNA ANTIBODIES AND USES THEREOF INHIBIT DNA REPAIR
Antibodies that penetrate cell nuclei and inhibit DNA repair or interfere with DNA metabolism are provided for treatment of cancer (both directly and by sensitizing cancer cells to DNA-damaging treatments) or inhibiting or preventing viral infection, proliferation or metabolism. The method involves treating cells with a composition containing cell-penetrating anti-DNA antibodies or derivatives thereof, alone or in combination with treatment that induces DNA damage such as DNA-damaging chemotherapy or radiation. The impact of the cell-penetrating anti-DNA antibodies or derivatives thereof is potentiated in cancer cells that are deficient in DNA repair, and the cell-penetrating anti-DNA antibodies or derivatives thereof are synthetically lethal to cancer cells with DNA repair deficiencies.
5. US 9,700,557 B2:PHARMACEUTICAL COMBINATIONS OF A CDK4/6 INHIBITOR AND A B-RAF INHIBITOR
A pharmaceutical combination comprising (a) CDK4/6 inhibitor (b) a B-Raf inhibitor, and optionally (c) a MEK 1/2 inhibitor; combined preparations and pharmaceutical compositions thereof; the uses of such combination in the treatment of proliferative diseases; and methods of treating a subject suffering from a proliferative disease comprising administering a therapeutically effective amount of such combination.