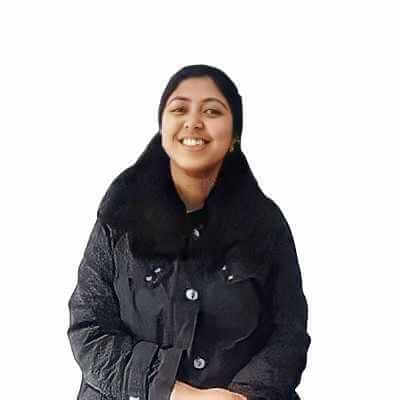 Namrata Borthakur
About
She did a Master's degree in Molecular Biology and Biotechnology, Tezpur Central University, Tezpur, Assam with 74%.
Namrata was working in the Biotechnology field when she came to know about IIPTA and the training program to have a successful career in Intellectual Property Rights, because of her lack of knowledge and guidance in her college days regarding the subject, she couldn't start her career in this industry.
But Due to the Job Oriented Patent Analyst Training Program, she was able to start her career in IPR and secure Interviews and get selected by one of the top IP firms in India, Pandemic Times.
Manjusha's Journey started with live online training, during these three months, training having qualifications in science and starting a career in the field of Intellectual Property Rights (IPRs) and their management, selected candidates are given project works at the halfway of training depending on their interests. During this period, they undergo technicalities in IPR and related matters, and in the next step, she was undergone a mock interview session. she is well trained in nuances of patent filing and prosecution work, conducting patent searches using various patent databases, and preparing technology scan reports. The training has successfully developed a pool of candidates geared to creating, protecting, and managing Intellectual Property in India. About 90 percent of the candidates have successfully pursued their career in IPR; working in top IPR-based companies, IP departments of govt agencies, MNCs, KPOs, etc providing patent-related services in India. Some of them are working from home and providing consultancy services, some others have started their own ventures and are providing employment to others. JOPAT Program is reviewed regularly and has undergone refinement over a period of time in terms of better implementation mechanisms and needs of employment.