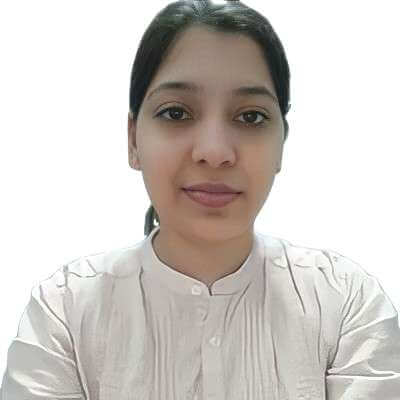 Nitisha Tyagi
About
She did M.Sc in Biotechnology from South Asian University. She participated in the First South Asian Biotechnology Conference held from 12th Feb to 15th Feb 2015 and presented a Poster at the Faculty of Life Sciences and Biotechnology, South Asian University, Akbar Bhawan, Chankyapuri, New Delhi, India. Participated in the Annual Festival of Life Science Society at Zhdc and was certified with a volunteer certificate.
JOPAT enrolment training had given her an opportunity to get the working experience that she was lacking. The training was a turning point in her life. In the beginning, she was a little scared about this field as it was also related to law. But the orientation program during the training provided her with immense confidence and she finally decided to continue in this field.
The career prospects provided by the program and the consequent growth opportunities have given her confidence to dream for her own future. In spite of the lockdown of 2020, her mentors continued to train her with the same zeal. She feels that after JOPAT training she is more independent and the training gave her an opportunity to learn from scientists and senior IP professionals.
The experience of working on live IPR cases, and projects during the training period gave her the confidence to work as an Independent IPR Consultant and after the completion of the training and eventually led her to start appearing for interviews. She got success and confidence !!