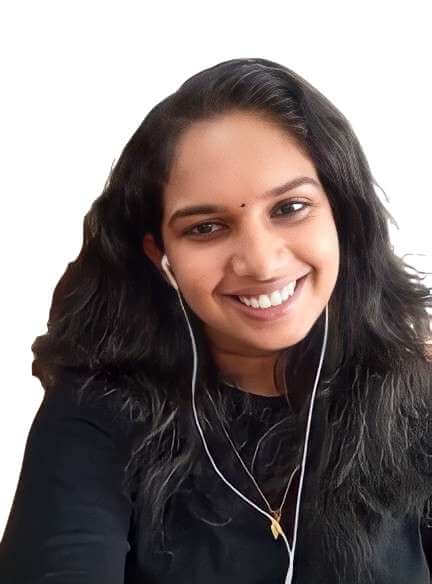 Amrutha
How to switch career from lab work to corporate job
Education
Integrated M.Sc Chemistry
About
She has completed her integrated M.Sc in Chemistry and is qualified for NET.
This is the success story of our alumni, Amrutha. She completed her integrated M.Sc in Chemistry in 2017 and is qualified for NET. she got placed at Ideation IP.
She has prior working experience of 3 years as a project assistant in a core research lab at CSIR. she was also a for 3 years. She mentioned that she liked to research, but she did not want to restrict herself to a bench. She didn't have any knowledge about the domain of Intellectual Property Rights (IPR).
It was a wonder that she got to know about the Job oriented patent analyst training (JOPAT) program of IIPTA through the web and got herself enrolled in the same.
In this 3-months program, she learned about laws associated with trademarks, copyrights, and patents in India and the U.S. and how they are helpful in the IPR industry. Also, he learned about patent searching in databases. Indian Patent Office (IPO), United States Patents and Trademarks (USPTO), European Patent Office (EPO), Google Patents and World Intellectual Property Organization (WIPO).
Besides theoretical knowledge of IPR's, she also learned about practical aspects of patents through live classes and self-study course material.