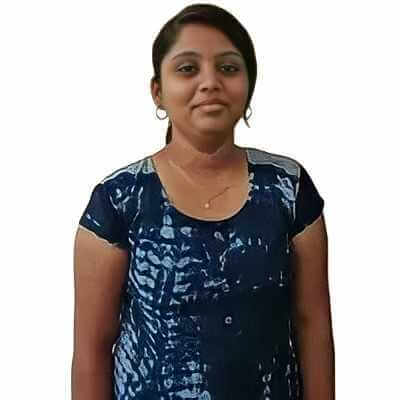 Uthra Devi
How an M.Sc. Graduate found her way to JOPAT
About
She did her M.Sc. in Pharmaceutical Chemistry from VIT University, Tamil Nadu with a merit scholarship and gold medal.
We are sharing the success story of one of our alumni. Currently working at Quintiles IMS in Bangalore. Completed her M.Sc. in Pharmaceutical Chemistry from VIT University, Tamil Nadu.
After her master's, she joined the Job-oriented Patent Analyst Training Program (JOPAT) of IIPTA. In this 3-months JOPAT program of IIPTA, she learned about laws associated with trademarks, copyrights, and patents in India and the U.S. and how they are helpful in the IPR industry.
Also, he learned about patent searching in databases. Indian Patent Office (IPO), United States Patents and Trademarks (USPTO), European Patent Office (EPO), Google Patents and World Intellectual property Organization (WIPO). She also mentioned how live classes helped her grasp the knowledge of IPR. She expressed how the JOPAT program IIPTA helped her to learn practical knowledge in the domain of IPR and also in personality development.
Intellectual property rights are the rights given to persons over the creations of their minds. They usually give the creator an exclusive right over the use of his/her creation for a certain period of time.
Now, she is successfully placed at Quintiles IMS, a leading Healthcare Firm, on the post of Research Associate with a very good salary package and she is performing well at her job. Uthra has some advice for students looking for a career path "Just go for IIPTA! Start getting involved as early as you can, and if you want to know more about it, they're going to help you."We wish her luck in her future endeavours.