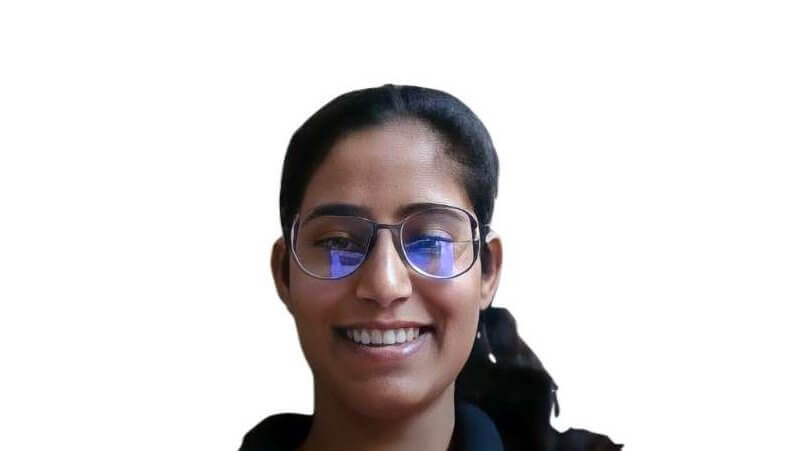 Ankita Srivatsav
How a microbiology student found her dream job
Education
B.Sc in life sciences and M.Sc
About
She has completed her graduation in B.Sc in life sciences from Venkateshwara College, Delhi University and M.Sc in microbiology from Kurukshetra university.
This is the success story of our alumni, Ankita Srivatsav. She has completed her graduation in B.Sc in life sciences from Venkateshwar College, Delhi University and an M.Sc in microbiology from Kurukshetra University in 2019. She got placed with CPA Global.
She secured a job during the worst scenario of the COVID pandemic, in which most people lost their jobs. She came across the subject of IPR during her last semester, which was comprised of theoretical knowledge rather than practical knowledge.
She did not secure knowledge of the applications of patents during the time of her master. She learned about the same in one of the workshops which were conducted inside her campus.
She also stated the fact that she did not wanted to secure a PhD as she was not interested in the task of research.
She discovered the Job oriented patent analyst training (JOPAT) of IIPTA which made her realize how she could start her career as a patent analyst.
She suggested that the domain of IPR is a rewarding field for life science students as there are multiple opportunities to enter the corporate world.
In this 3-months program, she learned about laws associated with trademarks, copyrights, and patents in India and the U.S. and how they are helpful in the IPR industry. Also, he learned about patent searching in databases. Indian Patent Office (IPO), United States Patents and Trademarks (USPTO), European Patent Office (EPO), Google Patents and World Intellectual Property Organization (WIPO).
She explained that through IIPTA's Jopat program she gained more practical knowledge rather than traditional knowledge. The live classes of the course created the interaction between the students and the mentor.