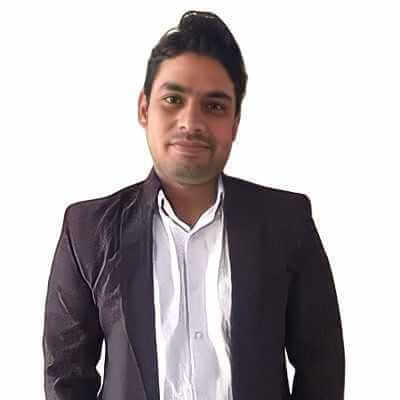 Vijay Pratap Singh
How a B.Tech. Graduate found her way to JOPAT
About
He completed his B.Tech in Electronics and Communications Engineering
" class="landscape" params="wmode=transparent&autoplay=1&enablejsapi=1" title="YouTube video player 1" width="600" height="360">
We are sharing the success story of one of our alumni Vijay. He completed his B.Tech. in Electronics and Communications Engineering. His interest was in IPR so he joined the Job-oriented Patent Analyst Training Program (JOPAT) of IIPTA.
In this 3-months JOPAT program of IIPTA, he learned about laws associated with trademarks, copyrights, and patents in India and the U.S. and how they are helpful in the IPR industry.
Also, he learned about patent searching in databases. Indian Patent Office (IPO), United States Patents and Trademarks (USPTO), European Patent Office (EPO), Google Patents and World Intellectual property Organization (WIPO). He also mentioned how live classes helped him grasp the knowledge of IPR. She expressed how the JOPAT program IIPTA helped him to learn practical knowledge in the domain of IPR and also in personality development.
The term "Intellectual Property Rights (IPR)" is used to refer to the bundle of rights conferred by law on a creator/owner of intellectual property. These are the rights that a person has over the creations of his mind. IP is protected in law by, for example, patents, copyright and trademarks, which enable people to earn recognition or financial benefit from what they invent or create.
He joined the program for learning and was very much impressed with the teaching method, he has good analytical, communication and presentation skills which helped him to get selected for the internship opportunity offered by IIPTA.