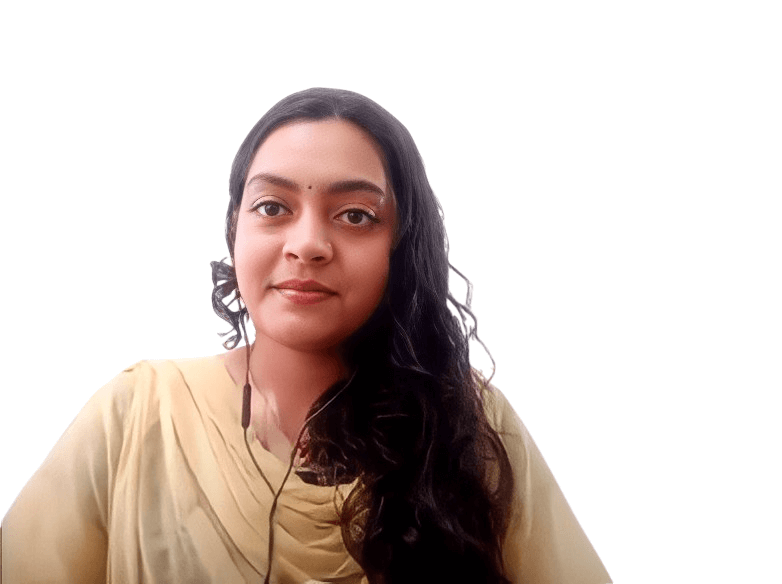 Devika Nair
Biotechnology graduate got placed in Molecular Connections
About
Devika Nair has done B.Sc. Biotechnology from Kerala and M.Sc. Biotechnology from Chennai, Tamil Nadu. After completing her masters, she joined Rajiv Gandhi Centre for Biotechnology in Thiruvananthapuram, Kerala as a Research assistant (2018-2020). Now she is working in Molecular Connections.
Devika Nair has completed her studies in Bachelors of Science in Biotechnology (Kerala) and Masters of Science in Biotechnology (Chennai). She has a total of 2 years of work experience as a Research Assistant in Rajiv Gandhi Center for Biotechnology (Thiruvananthapuram, Kerala) from 2018 to 2020. But during the pandemic her marriage got fixed and she had to quit her job. She is basically from Kerala but after marriage she shifted to Tumakuru, Karnataka.
After marriage she searched for job opportunities but didn't get anything. But one thing which she found while she was searching for a job, is that IPR. Then, she researched the scope of IPR, its upcoming opportunities, from where she would learn more about it, how to get a job in the IPR field etc.
She needs work- life balance in her life which was not present in her previous job. She had to do overtime when she was performing research but in the corporate field timings are fixed that could help her in maintaining a balance between work and life. There is more career growth in the IP sector that's why she chose an IP career and joined IIPTA's JOPAT Program. She liked Patent drafting of the IIPTA Program very much. Now she is working in Molecular Connections.