Patentability Search
Identify Prior Art to Support Patent Prosecution
Non-patent literature includes wide variety of documents like newspaper, scientific journals, thesis, comic strips, documented traditional practices and know-hows, and many such publicly available and documented subject matters. An enhanced form of Novelty search which further moves to establish patentability of claims is referred to Patentability search, and focuses not only on anticipation rather on obviousness criteria  of patent claims. Sometimes, Novelty searches and Patentability searches are referred to as Prior-Art search.
A Novelty Search or Patentability Search is conducted in the early stages of Research & Development. This search is conducted when an inventor is interested in applying for a patent, and wants to determine whether a similar or identical invention already exists. The main aspects that are targeted in a patent search is to provide opinions on Novelty/Uniqueness, Inventive Step and Industrial Applicability of the invention.
Novelty searches have no date constraints on prior art, in other words any form of relevant reference which is found, even if it dates back to 50 to 100 years ago, is still subject of an anticipatory document and shall be novelty hitting. The anticipatory documents and prior art references includes both patent literature and non-patent literature.
At each step of innovation lot of ideas seem to be unique and patentable. Huge investments go into development of new ideas and product, to make that investment resourceful patentability search is conducted. Therefore proper assessment of technology is required for further research or expansion existing product lines.
We at IIPTA perform Patentability Searches to help determine whether your inventions are eligible for a patent, and we also provide a detailed overview of any required modifications to make your invention eligible for a Patent.
We at IIPTA have a highly skilled Patent Analysis Team who perform well researched searches using both paid and free patent databases.
We execute customized patentability searches complaint with the novel requirements of different jurisdictions, made possible through the mix of IP knowledge and deep domain expertise of our search team.
Our IP Analysts have more than 10,000 hours of experience in patent searches pertaining to different technology domains.
Steps involved in Patentability Searches
A detailed Novelty Search executed by us involves understanding each and every element of the invention and correlating each of these elements to the prior art that is identified.

It involves searching of documents like granted patent, non-granted patent literature, scientific journals, research papers, etc. if by any way prior art in reference to your patent is found which either describes invention completely similar to the once you conceived or renders your invention obvious to the person skilled in the art, then there seems to be no chance of you get a patent that is identified.
In a Detailed Novelty Search we provide a detailed report based on the different forms of disclosure of the matching elements with respect to the invention in question.

In international search reports, some prior art documents are categorized as "X" documents. These documents are of highest relevance to the invention in question, and as mentioned above, such documents match each of the elements of the invention. For novelty searches conducted by us, we use similar categorization to bring out "X" documents which may directly affect the novelty aspect of the invention.
Strategies we adopt in Patentability Searches
For a Patentability search we incorporate different set of strategies which also involves the process of combining a set of prior arts to match the elements or aspects of the present invention.
Each prior art reference may contain the mention of one or two elements of the invention, and by combining these references we give a detailed understanding of how a set of prior art documents are related to the invention in question. With respect to international search report, another category that is relevant for this type of search is the "Y" Category where the prior art is partially related to the invention in question and combining these documents with other "Y" documents may show the absence or presence of novelty and inventive step.
In Patentability search reports we provide documents that match both X and Y Categories.
How we prepare Novelty Search Reports?
As per the international searching reports, the prior art documents or reference documents are categorized into ten different categories based on the type and level of relevancy to the invention in question.
In our search reports we provide mostly "X" and "Y" category documents and in specialized cases we also provide documents which fall under other categories.
A Patentability/Novelty Search report will also help in drafting a patent specification in an efficient manner as we are aware of the available patent/Non-patent literature which mentions specific aspects that may be relevant to the invention in question.
It may also help to identify and define the inventive and novelty aspect of the invention of the new product or process over the prior art available in public domain. As understood by the above description, having the right sources to conduct these searches are an essential aspect.
We conduct patent searches using both paid and non-paid sources, depending on the strategy and type of search being conducted.
Non-paid sources provide ample prior art documents from all sources but organizing the data in a manner that is understandable may be challenging. Therefore the use of paid sources are always beneficial as a single platform will give you access to a large amount of countrywide data, which also gives several searching, analyzing, organizing and viewing options. We are well versed in using paid databases to generate specialized and qualified search analysis and reports.
Patent Portfolio: Johnson and Johnson
In this report, You'll Learn:
Patenting activities over time
What are the major areas of research and development?
Top inventors and classification codes of patent activities
Geographical Scope of patenting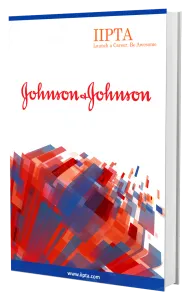 What do we need from you?
A paragraph or single-page description of the invention, with the novel steps.

A provisional or patent application draft, with the primary inventive steps (the embodiment or claims on which the search is focused)

.

A document with the novel structures, compounds, and/or compositions (for a pharmaceutical or industrial chemical search).