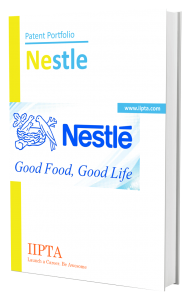 Nestlé S.A. is a Swiss transnational food and drink company headquartered in Vevey, Vaud, Switzerland. It has been the largest food company in the world, measured by revenues and other metrics. Nestlé's products include baby food, medical food, bottled water, breakfast cereals, coffee and tea, confectionery, dairy products, ice cream, frozen food, pet foods, and snacks.
Patents are important for Nestle as it helps provide competitive edge in the market.
In this report, You'll Learn:
Patent filing trend by Nestle
What are the major areas of research and development?
Process and Product patents being filed by Nestle
SWOT Analysis of Nestle portfolio
Download Patent Portfolio of Nestle now!