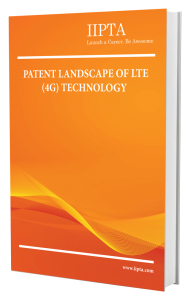 4G is the fourth generation of mobile telecommunications technology, succeeding 3G.
Potential and current applications include amended mobile web access, IP telephony, gaming services, high-definition mobile TV, video conferencing, and 3D television.
The first-release Long Term Evolution (LTE) standard (a 4G candidate system) has been commercially deployed in Oslo, Norway, and Stockholm, Sweden since 2009.
Patent landscape reports describe the patent situation for a specific technology in a given country, region or on the global level. They usually start with a state-of-the-art search for the technology of interest in suitable patent databases. The results of the search are then analysed to answer specific questions, e.g. to identify certain patterns of patenting activity (Who is doing what? What is filed where?), or patterns of innovation. (Innovation trends, diversity of solutions for a technical problem, collaborations). An essential component of each patent landscape report is the visualization of these results in order to facilitate their understanding, and certain conclusions or recommendations based on the empirical evidence provided by the search and analysis.
Download Patent Portfolio of Johnson and Johnson now!