Patent Claim Charting & Claim Mapping

Claim chart are used to depict the real world product or service that is infringing your patent claim. The depth of claim-chart can be dependent on how it will be used. For instance, generalized claim chart or "Evidence of Use", may provide an overview of a patent claim and how a family of product or material may be covered by those claims.
What the claim-chart seem to accomplish is avoiding the hasty conclusion by a patent owner that "it's obvious the product infringes" or by the alleged infringe that "it's obvious our product is different from patent owner's product."
They are helpful to evaluate strength and weakness of one's position, thus they are helpful in avoiding expenses when one's position is weak.
It is done by comparing between subject patent claim and searched prior art reference hence allow rapid patent analysis.
It is a detailed process that results in a simplified, aesthetically pleasing, textual and graphical comparison of the claim and potentially infringing use.
They are vital tool in quickly and simply demonstrating the claims of the patent in relation product, service and other use in question.
Whether defending your patent rights against an alleged infringe or defending product against a company's patent infringement claim, well planned highly developed claim chart set the tone of trial and develop deep understanding of the patent.
Patent Landscape : Dermal Fillers
In this report, You'll Learn:
The demand of dermal filler has become global. A technology landscape analysis on dermal filler is conducted to find out the recent technology trend of the dermal filler and the future research scopes on the said field.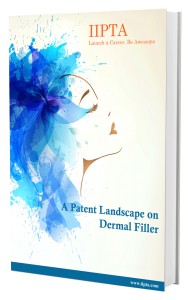 What do we need from you?
Relevant prior art references or product that may be infringing the subject patent's claims.

Technology or product description.