Joining the marathon now oppo has come up with a idea of foldable phone, it is the latest manufacturer which is reportedly working on flexible display smartphone that does not bend from middle, but only at its top quarter. According to the patent filed by the company, the concept smartphones appears to come up with a flexible display panel, which can curve back on itself. However the body will be composed of two different parts, attached at a hinge. Interestingly a similar feature has been noticed before in its oppo N1 smartphone  where the top panel feature a camera module that could flip and rotate.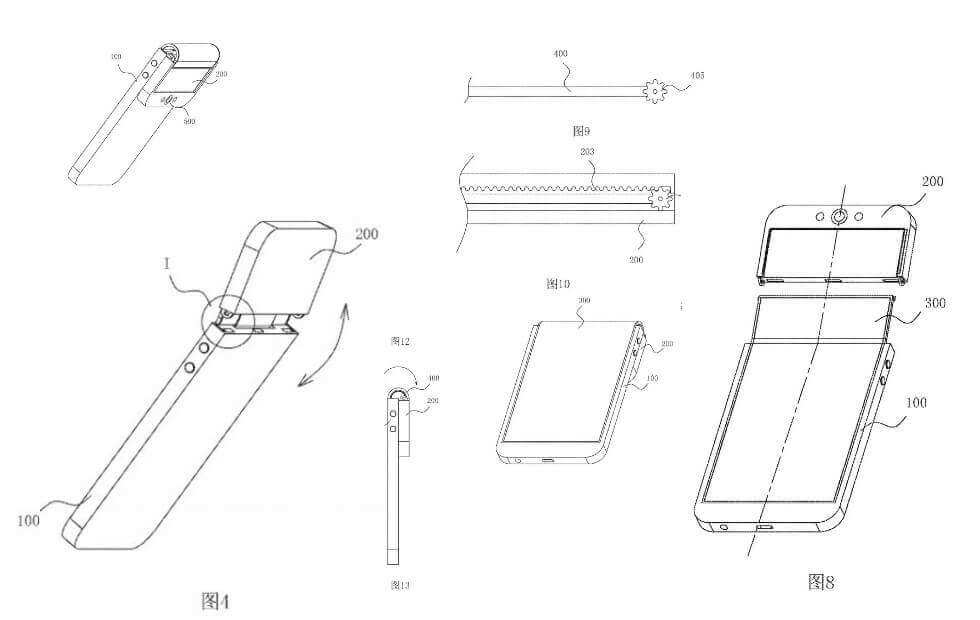 As Android Authority notes, such a concept design could be leveraged by Oppo to build a new type of camera. At present manufacturers, are required to produce two separate camera modules for the front and rear of device, out of which only one stand out in-terms of output. Oppo which is known for building selfie centric phones, could possibly use this concept design to make a rear camera double tap as for front camera, by adding more powerful component in a single camera, and also making room for more screen space on front. There's also a possible application of having a secondary display when the phone is folded to show notification and alerts.
It is not only the manufacturer of looking at foldable phones. Samsung, LG, Microsoft have also coming up to showcase such technology which is concerned with foldable and portable product.  Samsung is certainly going to come up with a foldable feature for its Note Series after this year. LG is working for its flexible display segment.