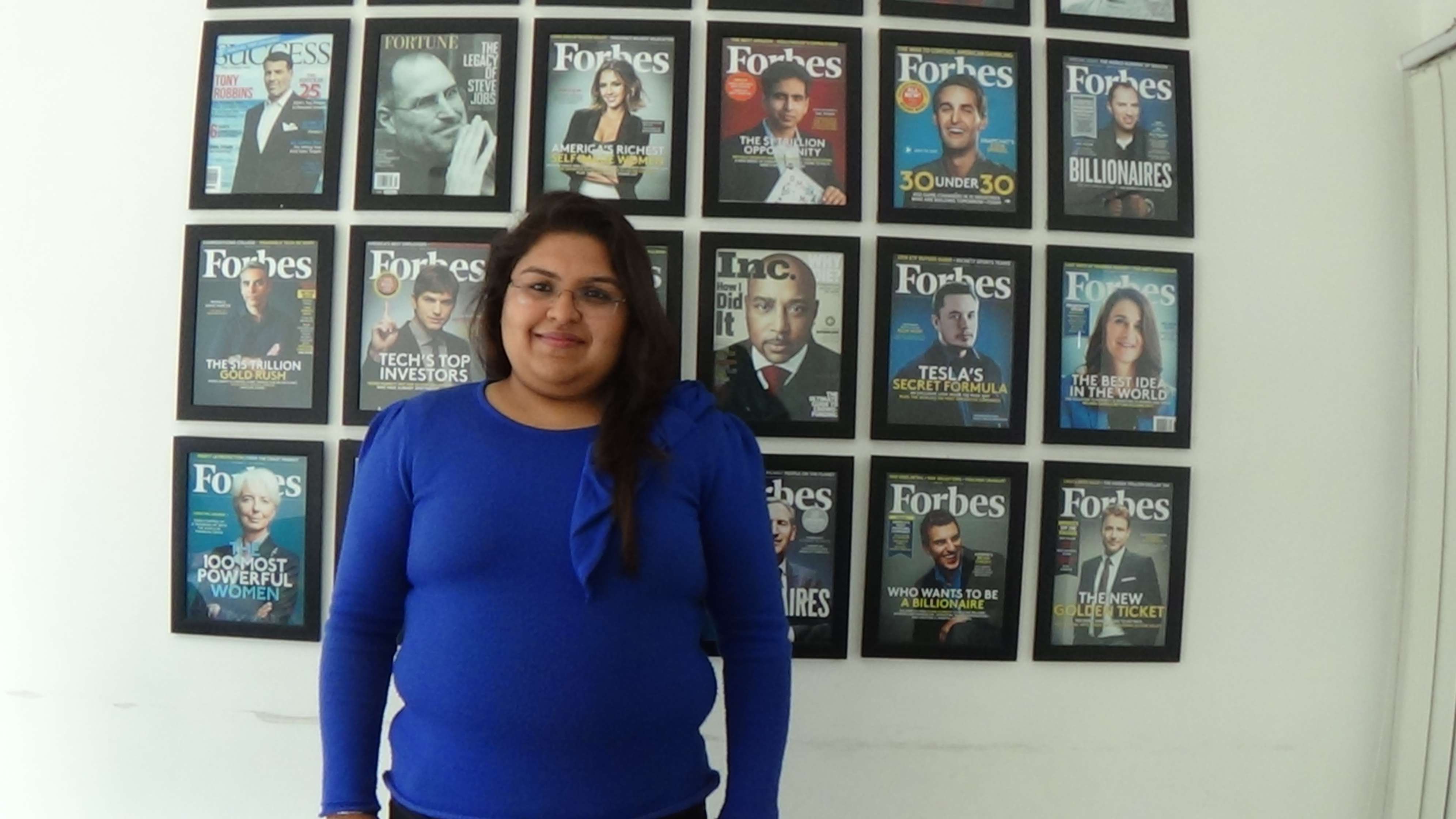 Neha Batura now Patent Analyst in Quintiles IMS, world's largest contract research organization. Here I'm sharing the success story of one of our alumni Neha.
Quintiles IMS is an American multinational company serving the combined industries of health information technologies and clinical research. It is a Fortune 500 company and the world's largest provider of biopharmaceutical development and commercial outsourcing services with a network of more than 50,000 employees conducting business in approximately 100 countries.
Neha is science student and after her senior secondary and intermediate she decided to get into Biotechnology field. She Qualified her Bachelor of technology in Biotechnology from Manav Rachna International University, Faridabad with 6.97 CGPA. After that she qualified her Master of technology in Biotechnology from Amity University, Uttar Pradesh with 6.17 CGPA.
After M.tech in Biotechnology she was desperately looking for a job. She tried a lot but didn't get any job. She got rejected from many of the company's. But she continued to find jobs because it's old saying "Pursue your dreams, because if you have a dream and you don't work for it you will never know where you could go."
One day she got information from one of her friend about IIPTA Job oriented Patent Analyst training program, she was very confused to take a step. But after she got counseling from IIPTA she was very happy. She joined the course as she got to know that the IIPTA is offering job oriented course with very less fee. She joined for Job oriented Patent Analyst training program . Under this program she learnt about intellectual property rights, patent searching, IPR law's, prior art search, tools of patent searching and many more. In this training program she also learnt about Trademarks and Copyrights.
Now she is successfully placed in Quintiles IMS, world's largest contract research organization on the post of patent analyst. And she is performing well at her job. Neha says "My motivation comes directly from my family specially from my dad he is already an entrepreneur running his reputed organisation and all of my family cousins are working in same business and contributing a lot but I am very different so I am happy that I took a great step for fulfilling my dreams and now working as Patent Professional in top healthcare company Quintiles IMS " Neha says her mom and dad always wanted her to pursue her dream. Neha gives most of the credit of her success to her parents and IIPTA team who always remained very supportive. Her dream is to fulfill her parent's expectations. Here's wishing her all the very best for his future endeavors.