Amazon's recent patent points toward wireless heartrate detection feature. It enables wireless heart-rate detection using only your smartphone camera. On September 5th, 2017 the US Patent & Trademark Office approved Amazon's December 2014 filing for US 9,750,420 B1, FACIAL FEATURE SELECTION FOR HEART RATE DETECTION.
Few weeks back this giant was awarded patent for everything form talking drones to augmented reality. But facial recognition is very new idea for amazo. Launching a digital image recognition as a service platform for " Amazon Rekognition " in late 2016.
This patent seeks to improve the accuracy of current mobile facial recognition techniques which, "are imperfect due to the wide range of objects that may be contained in an image and due to the limited time frame that is usually available for detecting the presence of a face." Amazon points towards the increasing prevalence of mobile biometric monitoring capabilities as a possible solution.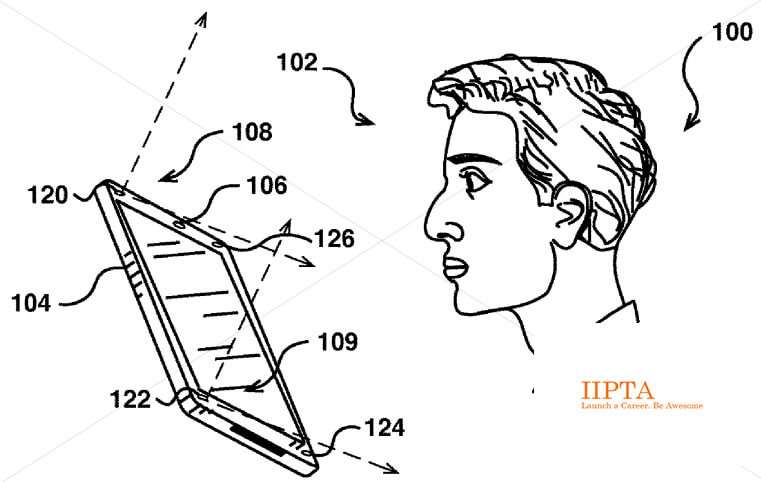 Facial Recognition
The patent directs the camera will initially identify key facial features, such as, the nose, mouth, and eyes, in order to determine head proportion and general proportions. Once the facial area is analysed, s determined, the system will then identify unique facial features such as geometric shapes or markings.
Ultimately, the system will be able to use a form of template matching to match the user's facial characteristics to other images of the user's face. It will, "analyze features of…various images to attempt to identify features that can accurately predict or identify corresponding features of faces in other images."
Amazon's Heartrate Analysis Patent
During the course of facial analysis, a specific region of the face will be chosen where a heart rate signal can be best detected based on factors such as current lighting, glare, facial hair, or other obstructions. Alternatively, a region can be selected based on the computer's knowledge of human anatomy, as Amazon details below: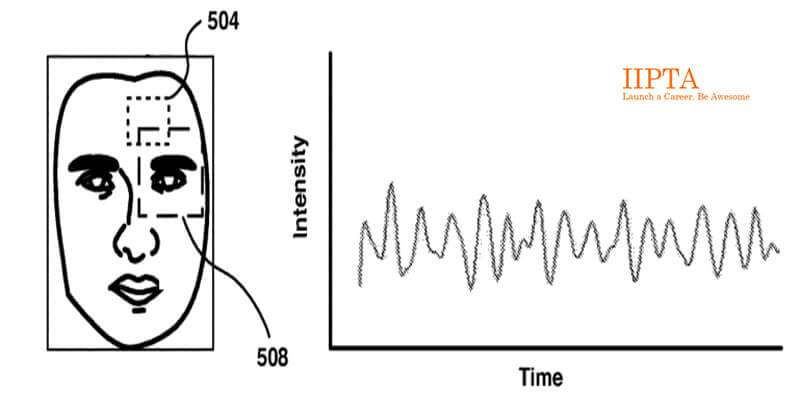 "…a region of interest may be selected using knowledge of human anatomy such as locations of facial foramen and/or corresponding locations of arteries or veins on the human face."
Once 1 or 2 regions of the face are chosen, heart rate analysis is conducted by determining select measurements that occur over time. For example, the graph below would track measurements such as skin color brightness or intensity over time. A Fourier transform calculation is then conducted which transforms this change over time into a frequency, i.e. rate of heart beats over time.
While the patent does not directly hint at a medical application, Amazon's appears to be making a number of moves to enter the healthcare space. The company is both hiring and investing in the space, as we have previously detailed in our Amazon's Strategy Teardown.