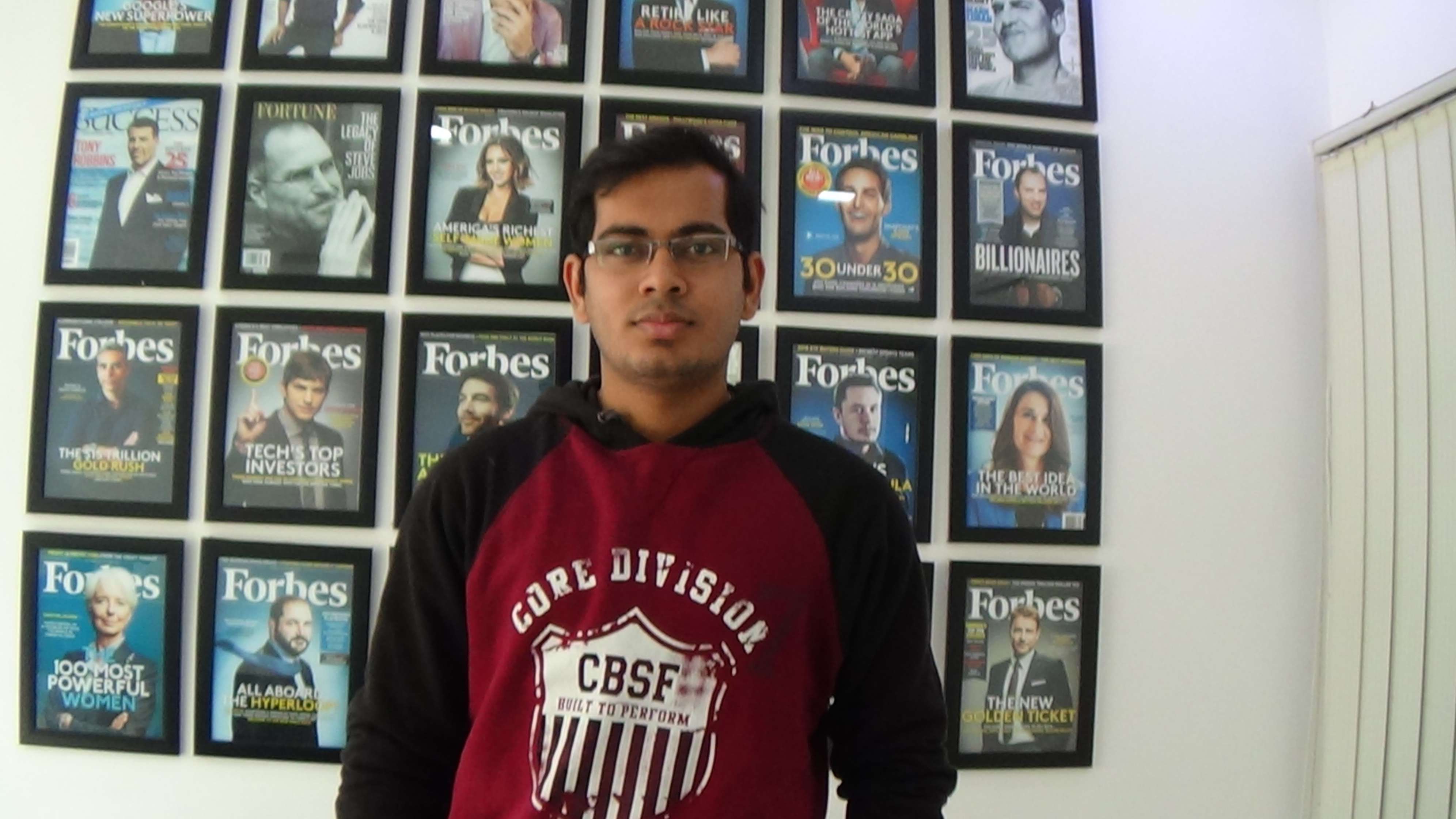 SAURABH JAIN now Patent Analyst in QuintilesIMS, It is an American multinational company serving the combined industries of health information technologies and clinical research. It is a Fortune 500 company and the world's largest provider of biopharmaceutical development and commercial outsourcing services with a network of more than 50,000 employees conducting business in approximately 100 countries. Here I'm sharing the success story of one of our alumni Saurabh.
Saurabh is science student and after his senior secondary and intermediate he decided to get in to Biotechnology field. He Qualified his Bachelor of technology in Biotechnology from Amity Institute of Biotechnology, Amity University, Noida. After that he took technical knowledge of databae Searching: IPO, USPTO, WIPO, EPO, Lens and Orange Book, operating Systems: Windows 98/XP/Vista/7/8/8.1/10 and application Package: MS Office, Adobe Photoshop CS.
After completing his technical training he started searching a job. He applied in many of the company's. He tried a lot but didn't get any job. He got rejected from many of the company's. He was not finding any way out that could put an end to his miseries of not finding a job.
Finally, one of the days, when he was sitting with his friend and discussing about job's, he got a call from IIPTA for the job oriented Patent Analyst training program. After he got a telephonic counseling from IIPTA he decided to join the course as he got to know that IIPTA is offering job oriented course with very less fee.
Saurabh says "When I get to know about this job oriented Patent Analyst training program, I could see this as a ramp on which I could take myself further and give my dreams a new level."
Under this program he learnt about intellectual property rights, patent searching, IPR law's, prior art search, tools of patent searching and many more. In this training program he also learnt about Trademarks and Copyrights.
Now after completing his training he is successfully placed in Quintiles IMS, world's largest contract research organization on the post of Patent Analyst and he is performing well at his job. Saurabh says "Today I am proud to say that it is me who now supports my family. My income has brought smile on my mother's face and my siblings feel so proud of my achievement. I tell everyone who comes in my contact to enroll in IIPTA Job oriented Patent Analyst training program if you wish to make some sense of your life."
Saurabh gives most of the credit of his success to his parents and IIPTA team who always remained very supportive. His dream is to fulfill his parent's expectations. Here's wishing him all the very best for his future endeavors.