What is Intellectual Property Right?
Intellectual property is the product of the human intellect including creativity concepts, inventions, industrial models, trademarks, songs, literature, symbols, names, brands,….etc. Intellectual Property Rights do not differ from other property rights. They allow their owner to completely benefit from his/her product which was initially an idea that developed and crystallized. They also entitle him/her to prevent others from using, dealing or tampering with his/her product without prior permission from him/her. He/she can in fact legally sue them and force them to stop and compensate for any damages.
There are many forms of intellectual property, each protecting a different type of intangible property for a specific term and under the grant of a different protection.
• Patents (new and nonobvious device/method)
• Trademarks (source identifiers, brands)
• Copyrights (expression of an idea)
• Trade Secrets (technical/business secrets)
Each country has their own IP laws. IP is only enforceable in the country where it was obtained.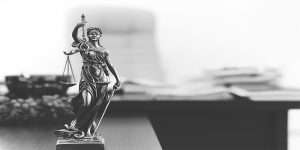 How IP benefits to Electronic & Communication Engineers?
Where technology advances rapidly but returns on investments may be slow. For this reason, it is important for public research organizations and enterprises to protect the innovation that they generate with Intellectual Property Rights (IPR), which provide a basis for return on investment in research and development, by granting monopoly rights for a certain period of time to their owners.
IP industry consist of companies providing patent, trademark or copyright services, law firms helping clients enforce IP rights, legal or knowledge process outsourcing companies which are helping in patent docketing or patent searching or technological companies who have to work very hard to generate, protect and enforce intellectual assets.
This scenario where intellectual property has become center of doing business and making profits, many jobs have now become available for freshers in the market.
Job for the Electronic & Communication Engineers in IP
Patent Analyst- Electronic & Communication Engineers can apply for job of patent analyst. Primary job of patent analyst is to read the patent application of new invention being made by client, understand the invention and search prior art references of particular invention. On the basis of analysis made by patent analyst, report prepared to use by client to make important decisions like deciding whether they have to invest money on patent prosecution or whether they can launch their product in market- local or global.
Patent Engineers– All Electronic & Communication graduates can apply for job of patent engineer in technological companies like GE, Motorola, Biocon, and Dr. Reddy's, Nestle etc. or even in Law Firms who require technical experts. Patent Engineers helps in understanding the new innovations whether it is new product or process and fine tune novelty of the invention. They help companies draft patent application and help companies get right to do business on new products.
Patent Docketing Officer– In legal process outsourcing or knowledge process outsourcing companies like CPA Global, Pangea 3, Thomson Reuters etc. companies like Glaxo Smith Kline, IBM, Google etc. outsource their process of handling patent portfolio which consist of thousands of patent. So officer employed in India helps such companies complete the government compliance of United States Patent and Trademark Office in filing patent application. They need to coordinate between Patent Office and company staff so as to allow easy flow of appropriate information. Please note getting patent is tedious, time consuming and money taking process. So officer helps in great deal in increasing productivity.
Patent Agent – After qualifying Indian Patent Agent Examination conducted by Government of India, Electronic & Communication graduates can work as Patent Agent. Primary work of patent agent is to help scientists protect or register his invention and get maximum benefits. They work closely with patent office of India and work in various steps of patent grant. In bird's eye view, work may seem legal only, so there may be question why science graduates are required? Actually, only students from science background can understand scientific aspect of invention and draft patent application. Starting salary of Registered Patent Agent is 3 lac per annum.
IP Proofreading – Any Electronic & Communication graduate can be employed as IP Proofreader whose main work is to read published patent applications and check for errors in patent application. Person has to work according to the guideline issued by patent office.
Paralegal – Closely work with patent office for any type of correspondence, write letters to clients and draft answers to patent office. Paralegal works closely with attorney. Excellent research skills, ability to work on MS Office, communication skills are required to get selected for the job.