Hilton sounds recognizable but something else exists and that too already from before by same, utters Indian government. What is it!! Hilltone subsist in India in Mount Abu and world might not be aware, sounds invisible. Leave the world, I wonder myself knowing it, how can an Indian Hotel pre-existing by a English name in such a historical or a tourist place well popular for its originality in India, a monumental site!!
Dose it makes crap, well it's not exactly and readers can understand the inner layers of this context going down. Be careful at recognizing the spelling of the Hotel names mentioned above. They are different and the second one is in Mount Abu which is a local brand of hotel cries that the International hospitality service chain hotel infringes their trademark. Fun is that a local brand with no renowned history opposes the entry of a sensational centuries known brand in. This echoes the saying "every dog has a day".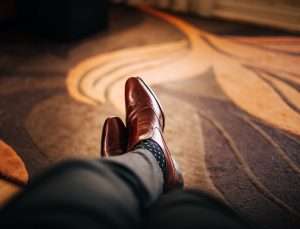 Business is the world of human investments and growing up and never give up is the ultimate object that a very valiant being tag on. The chronicle of Hilton Hotels is gigantic. The Hilton Hotels are come in popularity by 1925 but Conrad Hilton, the title-holder of the inn buys his first hotel, the Mobley, in Cisco, in 1999 Texas. The first hotel to carry the Hilton name is built in Dallas in 1925. In 1946 Hilton Hotels Corporation (HHC) is formed and listed on the New York Stock Exchange. The first hotel outside the USA, the Caribe Hilton, opened in Puerto Rico, marking the birth of wholly-owned subsidiary Hilton International Company in 1949. A $1.7b business with more than 2,800 hotels and 475,000 bedrooms in 80 countries and just in USA itself 45 of them are located and spreading globally is the motto of the HHC and so targeted India too.
Trade Mark such way plays a keen role in waving the roots of a giant tree like HHC. The just born Hilltone came in existence in 1973 denies the American brand Hotel which resembles their brand name to make domicile locally. Hotel, the word falls under the class 30 of trademarks in Indian Patent law. The law of our land has hinges to dip into the boundaries to stop the internationals. The Rajasthan High Court rejects the American Brand to operate in India. The court clarifies in accordance that the brand name already exists which could be infringed that gains a big loss that can't be revamped. American HHC objects the court decision and appealed to Sirohi ADJ (Additional District Judge) Narinder Singh Dadda confined Hilton group of hospitality services to leave foot marks on our lands.