Freedom To Operate Search

Identify Obstacles to Product Commercialization
Freedom To Operate or FTO, as the name suggests is done to check that when we are testing or commercializing our product in the market, we are doing it without infringing the intellectual rights of others. It identifies patents with claims that cover the entire technology. Through this we identify list of competitors, patent holders or patent that may be relevant to your product.
FTO searches which are also sometimes referred to as 'clearance searches' are mostly conducted in cases where a release of product is aimed for.
This type of search primarily identifies potential patent barriers to the commercialization of products or technologies; and is typically conducted as an IP due diligence effort to prevent potential infringement.
This search assists a company in understanding whether a proposed product or invention does not violate any active patent. The evidence may also be used to ensure that one must be aware of possible infringement to take appropriate business actions.
The clearance search is very useful in uncovering certain applications that are in the patent pending status, which if eventually are granted patent rights, might be potentially infringed by the solution or the product that is currently in question.
Freedom To Operate Conducted As:
Prior to launching your product in the market.

Prior to finalizing the product design.
Prior to developing or launching a product.

Investing in a Market Strategy.
Freedom-to-Operate (FTO) searches examine active patents and pending published patent applications worldwide or within a region where you're considering operational or marketing activities. An FTO search identifies valid patents/patent applications that could potentially block the commercialization of your product or process. You can also use the results to modify the considered product/process in light of relevant patents.
IIPTA assists you in giving you a clearance to release any product. A Freedom to Operate Search is conducted to give an overview on the patent environment with respect to your product, to ensure that the release of your product will not cause any form of infringement. We have conducted several FTO searches and provided different strategies and modifications to ensure non-infringement of patents.
We have worked in several technology domains and this includes mechanical, chemical, electrical, electronics, telecommunication, civil, metallurgy, computer science, IT, Software, Aeronautical, etc.
Important Aspects of a Clearance Search
An FTO search is restricted to only active patents, and one must also make sure that a granted patent is still active and has not lapsed. In other words, if the maintenance fee is not paid, a patent is considered lapsed and is not valid/alive anymore. Non-patent literature, scientific journals, etc. are not relevant in this search as they do not form potential threats to the release of any specific product.
An FTO search in most cases is restricted to the claims of the patents and the claims are the enforceable section of the patent. The jurisdiction of interest is also a very important aspect to keep in mind while performing the search and conclusion. The time period from which the patents date back to are also very essential; in other words a time period of about 20 to 22 years from the date of the search is taken into consideration for the clearance search strategy.
When conducting an FTO search, we at IIPTA concentrate on every product feature or element and compare it with respect to the available patent references. Each of these features or elements are assessed separately and then combined to understand the relevancy of the product to the available patent literature. Mostly a clearance search is conducted to give you a warranty/assurance regarding your product of interest being safe from infringement.
Another important point to note is that the results found for a clearance search would provide a thorough conclusion for granted patents only. Published patents and other international PCT applications which are in the process of entering national phase cannot be judged. This is because in case of published patents, the outcome of the patent is not known, and in case of PCT applications, the designated countries are not known.
For this reason a conclusion based on these prior arts will be very subjective and it will also involve a higher scope of analysis, expertise and strategy. Many applications which are still not published will not come to our notice and therefore in such cases, it is advisable to conduct a preliminary search every 6 months.
In this report, You'll Learn:
Patent landscape reports describe the patent situation for a specific technology in a given country, region or on the global level. They usually start with a state-of-the-art search for the technology of interest in suitable patent databases.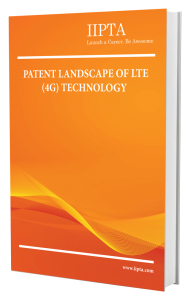 What do we need from you?
Product description is required, to check whether this product infringing existing patents (claims).

You describe us your product and tell us where you want to market your products.

The patent classes of your product.

The entire product or the components, production methods, technical details or design and brand elements of the product is required.