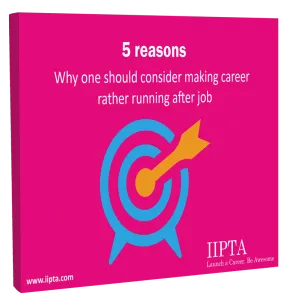 Want to make good career which pays you good salary and gives growth opportunity in India and Abroad? Download this free report today to learn Why one should consider making Career rather running after job?
In this report, You'll Learn:
What is difference between career and job
How and Why you should make career based on passion
How you can gain ultimate happiness in career path
How you may start slow while making career but results are better
How to achieve career satisfaction
Give a boast to your career by downloading the free report now!