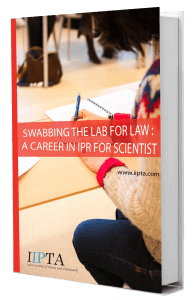 For those scientists who wants to stay close to science but do not want to work in the labs, patenting world offers a wide range of alternatives which is focused on writing, examination and disputing patents. IP as a career option has been catching the fancy of many technocrats, be it from technological or life science background. To know more, download this free report today to discover the flexibility of an IP career.
In this report, you will learn:
Is Life as a Scientist Fulfilling?
A career away from Bench
What else I can do other than being a Scientist?
Get a more satisfying career in patent law?
Explore more career options apart from being a Scientist
Case studies to help you understand more
Bored of Labs, boost your career in IPR by downloading the free report now !