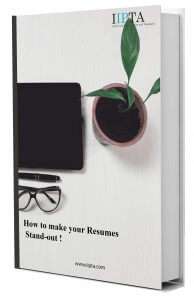 This book describes about the efficient ways of making your resumes effective, through introducing IPR in our work profiles. How IPR jobs are going to get a position in your dream companies like Biocon, CPA Globals, Ranbaxy, Accenture etc.  Moreover what is the importance of Resume for Fresher's life to get a good job is also mentioned in the book. To know more, download this free report today to discover the flexibilities of an IP career.
In this report, you will learn:
Why do we need a good resume?
Types of Resumes formats
Jobs that can enhance your resume
Career Prospects
Build your career in IPR, by downloading the free report now !