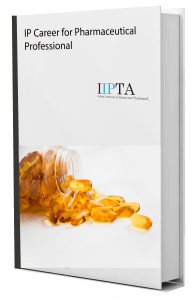 Career opportunities for Pharmaceutical Patent lawyers are expected to increase 6% within the next decade, indicating the potential for more career opportunities to open up for recent graduates. Since job growth is expected, the competition for different positions will be strong. If you are forecasting growth in this field as soon as possible, download this free report today to discover the flexibilities of an IP career.
In this report, you will learn:
Looking for fast growth in your domain, choose a career in IPR
How Novartis AG is filing large number of patents?
Innovating India's Pharmaceutical Industries
Know why there is bulk requirement of IP professionals in Pharma companies
Why Wockhardt would be needing more patent engineers?
Build a global career in IP Laws ?
Understand how intellectual property is helpful in initiating a career, by downloading the free report now!