Tesla, Inc. (formerly named Tesla Motors) is an American automaker, energy storage company, and solar panel manufacturer based in Palo Alto, California. The company was initially founded in 2003 by Martin Eberhard and Marc Tarpenning, although the company also considers Elon Musk, JB Straubel, and Ian Wright as its co-founders. The company specializes in electric cars, lithium-ion battery energy storage, and, through their SolarCity subsidiary, residential solar panels.
Tesla first gained widespread attention following production of the Roadster, the first electric sports car, in February 2008. The company's second vehicle, the Model S, an electric luxury sedan, debuted in June 2012 and is built at the Tesla Factory in California. The Model S has been the world's best-selling plug-in electric car for two years in a row, 2015 and 2016. Its global sales achieved the 150,000 unit milestone in November 2016, four years and five months after its introduction. As of December 2016, the Model S ranks as the world's all-time second best-selling plug-in after the Nissan Leaf. The Model S was then followed in September 2015 by the Model X, a crossover SUV. Tesla's fourth vehicle that is designed for the mass-market is the Model 3, which was unveiled in March 2016 and its production started in July 2017 with a base price of US$35,000, before any government incentives.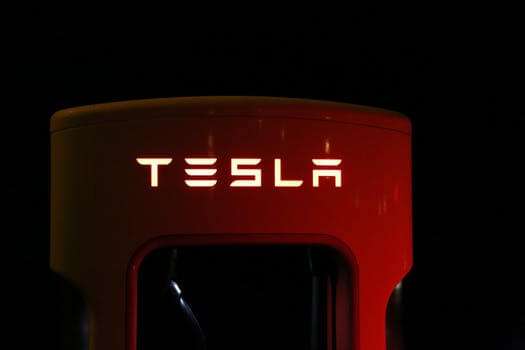 As of December 2016, Tesla has sold over 186,000 electric cars worldwide since delivery of its first Tesla Roadster in 2008, making the carmaker the second largest global pure electric car manufacturer after the Renault–Nissan Alliance. For two years running, 2015 and 2016, Tesla ranked as the world's second best- selling manufacturer of plug-in electric cars after BYD Auto. Musk, the CEO, has said that he envisions Tesla as a technology company and independent automaker, aimed at eventually offering electric cars at prices affordable to the average consumer.
Tesla has a network of high-powered Superchargers located across North America, Europe and Asia for Tesla vehicles. The company also operates a Destination Charging program, under which shops, restaurants and other venues are offered fast chargers for their customers. Although Tesla operates a number of production and assembly plants, the company's most iconic facility is the Gigafactory 1 near Reno, Nevada, where Panasonic builds 21-70 cells for Tesla batteries. Tesla also manufactures the Tesla Powerwall, Powerpack batteries, solar panels (in varying form factors) and solar roof tiles for home and industry applications.
Overview of the company
Tesla's financial performance
Tesla is named after a Serbian electrical engineer and physicist, Nikola Tesla. The Tesla Roadster uses an AC motor descended directly from Nikola Tesla's original 1882 design. The Roadster, the company's first vehicle, was the first production automobile to use lithium-ion battery cells and the first production EV with a range greater than 200 mi (320 km) per charge. Between 2008 and March 2012, Tesla sold more than 2,250 Roadsters in 31 countries. Tesla stopped taking orders for the Roadster in the U.S. market in August 2011. In December 2012, Tesla employed almost 3,000 full-time employees. By December 31, 2015, this number had grown to 13,058 employees, and to over 30,000 (of which 25,000 in US) after acquiring Grohmann and SolarCity in late 2016.
Tesla unveiled the Tesla Model S all-electric sedan on March 26, 2009, and began deliveries in June 2012. Tesla unveiled the Model X crossover SUV on February 9, 2012 and first deliveries began in September 2015. Global sales of the Model S passed the 100,000 unit milestone in December 2015, three years and a half after its introduction. The Model 3, the company's first model aimed for the mass market, was unveiled in March 2016. A week after the unveiling, global reservations totaled 325,000 units, representing potential sales of over US$14 billion.
Global sales of the Model S achieved the 150,000 unit milestone in November 2016, just eleven months after passing the 100,000 unit mark, and just five more months than it took the Nissan Leaf to achieve the same milestone. As of November 2016, the Model S ranks as the world's second-best-selling plug-in electric car in history after the Nissan Leaf (about 240,000 through September 2016), and ahead of the Volt/Ampera family of plug-in hybrids (over 130,000 through November 2016). In 2016, Tesla topped Consumer Reports' Annual Owner Satisfaction Survey at 91%. In February 2017 Consumer Reports named Tesla as the top American car brand and ranked it 8th among global carmakers.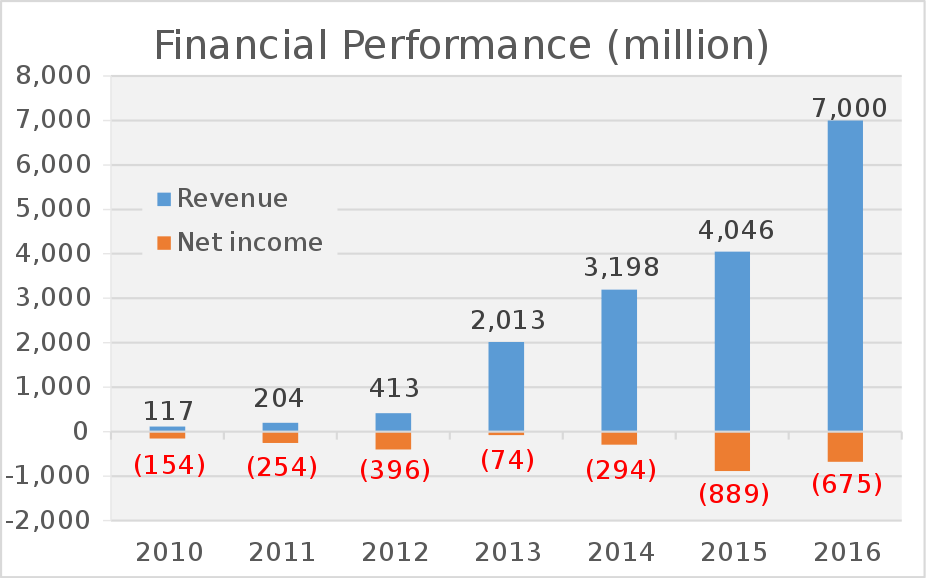 Tesla's mission is to accelerate the world's transition to sustainable energy.
Tesla was founded in 2003 by a group of engineers in Silicon Valley who wanted to prove that electric cars could be better than gasoline-powered cars. With instant torque, incredible power, and zero emissions, Tesla's products would be cars without compromise. Each new generation would be increasingly affordable, helping the company work towards its mission: to accelerate the world's transition to sustainable energy.
Tesla's engineers first designed a powertrain for a sports car built around an AC induction motor, patented in 1888 by Nikola Tesla, the inventor who inspired the company's name. The resulting Tesla Roadster was launched in 2008. Accelerating from 0 to 60 mph in 3.7 seconds and achieving a range of 245 miles per charge of its lithium ion battery, the Roadster set a new standard for electric mobility. Tesla would sell more than 2,400 Roadsters, now on the road in more than 30 countries.
In 2012, Tesla launched Model S, the world's first premium electric sedan. Built from the ground up to be 100 percent electric, Model S has redefined the very concept of a four-door car. With room for seven passengers and more than 64 cubic feet of storage, Model S provides the comfort and utility of a family sedan while achieving the acceleration of a sports car: 0 to 60 mph in about five seconds. Its flat battery pack is integrated into the chassis and sits below the occupant cabin, lending the car a low center of gravity that enables outstanding road holding and handling while driving 265 miles per charge. Model S was named Motor Trend's 2013 Car of the Year and achieved a 5-star safety rating from the U.S. National Highway Traffic Safety Administration.
In late 2014, Tesla CEO Elon Musk unveiled two dual motor all-wheel drive configurations of Model S that further improve the vehicle's handling and performance. The 85D features a high efficiency motor at the front and rear, giving the car unparalleled control of traction in all conditions. The P85D pairs a high efficiency front motor with a performance rear motor for supercar acceleration, achieving a 0 to 60 mph time of 3.2 seconds – the fastest four-door production car ever made.
Tesla owners enjoy the benefit of charging at home so they never have to visit a gas station or spend a cent on gasoline. For long distance journeys, Tesla's Supercharger network provides convenient access to high speed charging, replenishing half a charge in as little as 20 minutes. Superchargers now connect popular routes in North America, Europe, and Asia Pacific.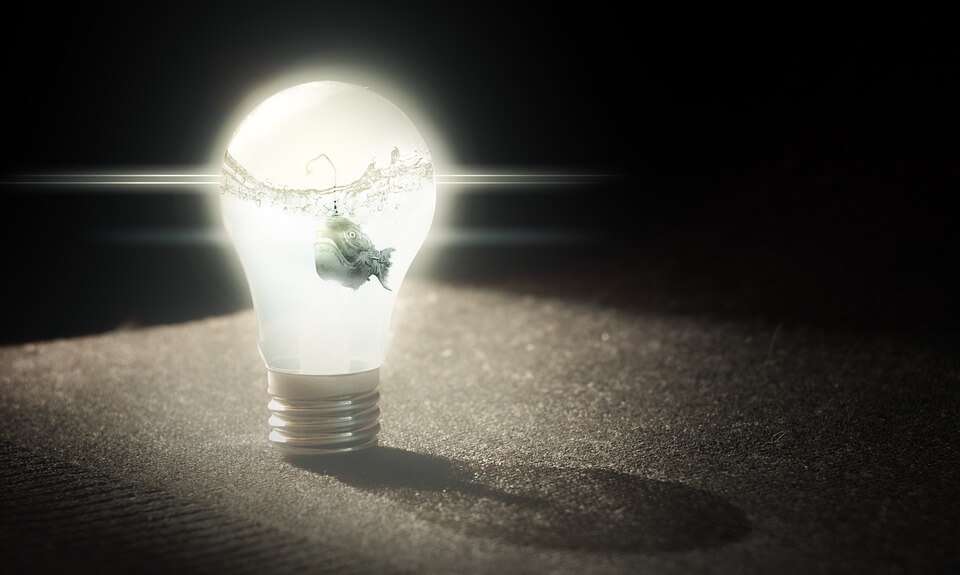 Tesla's vehicles are produced at its factory in Fremont, California, previously home to New United Motor Manufacturing Inc., a joint venture between Toyota and General Motors. The Tesla Factory has returned thousands of jobs to the area and is capable of producing 2,000 cars a week.
The company is expanding its manufacturing footprint into other areas, including in Tilburg, the Netherlands, where it has an assembly facility, and Lathrop, California, where it has a specialized production plant. To reduce the costs of lithium ion battery packs, Tesla and key strategic partners including Panasonic have begun construction of a gigafactory in Nevada that will facilitate the production of a mass-market affordable vehicle, Model 3. By 2018, the gigafactory will produce more lithium ion cells than all of the world's combined output in 2013. The gigafactory will also produce battery packs intended for use in stationary storage, helping to improve robustness of the electrical grid, reduce energy costs for businesses and residences, and provide a backup supply of power.
Corporate strategy
Tesla's strategy has been to emulate typical technological-product life cycles and initially enter the automotive market with an expensive, high-end product targeted at affluent buyers. As the company, its products, and consumer acceptance matured, it would move into larger, more competitive markets at lower price points. The battery and electric drivetrain technology for each model would be developed and paid for through sales of the former models. The Roadster was low-volume, priced at US$109,000. Model S and X are mid-price and mid-volume; Model S had a base price of US$57,400. Model 3 is aimed at high-volume with a base price of US$35,000. This business strategy is very popular in the technology industry such as for cellular phones, laptop computers, and flat-screen televisions. According to a blog post by Musk, "New technology in any field takes a few versions to optimize before reaching the mass market, and in this case it is competing with 150 years and trillions of dollars spent on gasoline cars."
Tesla Motor's high degree of vertical integration (80% in 2016 according to Goldman Sachs), which includes component production and proprietary charging infrastructure, is rare in the automotive industry, where companies typically outsource 80% of components to suppliers, and focus on engine manufacturing and vehicle assembly.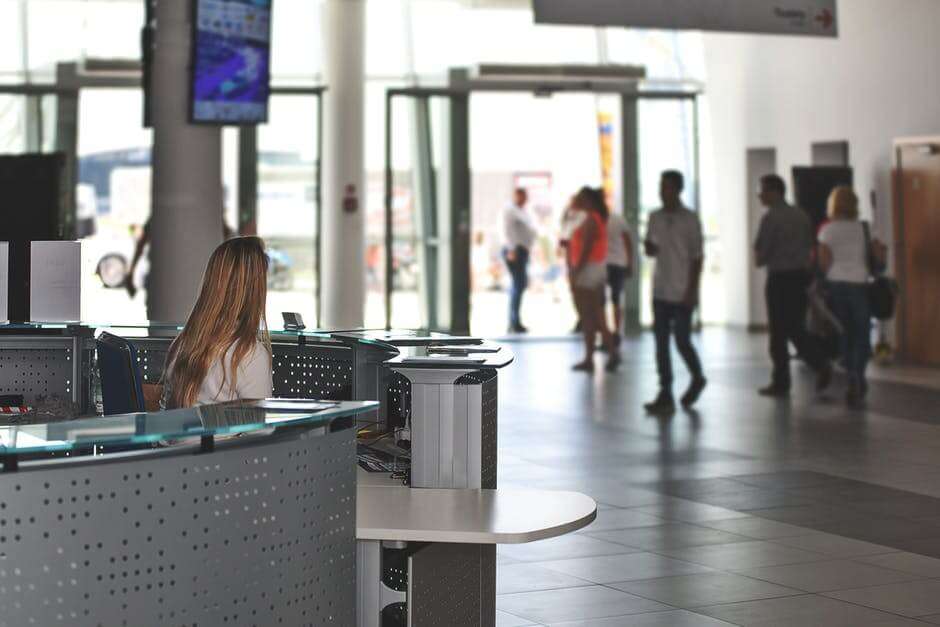 Some of Tesla's stated goals are to increase the number and variety of electric vehicles (EVs) available to mainstream consumers by:
selling its own vehicles in company-owned showrooms and online
selling powertrain components to other automaker
serving as a catalyst and positive example to other automakers
Tesla focuses on pure-electric propulsion technology, even for larger vehicles and ranges beyond 200 mi (320 km). Musk won the 2010 Automotive Executive of the Year Innovator Award for hastening the development of electric vehicles throughout the world. Tesla aims to disrupt the automotive industry by creating many innovative pieces which fit together to bring tremendous advantages; this strategy was called "complex coordination" by Tesla investor Peter Thiel.
Dealership Disputes
There are stores and galleries usually located in shopping malls in 22 U.S. states and Washington D.C. Customers cannot buy vehicles from stores, only from the Tesla website. The stores serve as showrooms that allow people to learn about the company and its vehicles. Some galleries are located in states with restrictive dealership protection laws which prevent discussing price, financing, and test drives, as well as other restrictions.
Tesla's strategy of direct customer sales and owning stores and service centers is different from the standard dealership model in the global vehicle marketplace. Tesla is the only automaker that sells cars directly to consumers; all other automakers use independently owned dealerships (partly due to earlier conflict), although some automakers provide online configuration and financing. 48 states have laws that limit or ban manufacturers from selling vehicles directly to consumers, and although Tesla has no independent dealerships, dealership associations in multiple states have filed numerous lawsuits against Tesla, to prevent the company from selling cars.
Used vehicles
Under a buyback program called the Resale Value Guarantee available in 37 U.S. states, a Tesla Model S sold before July 1, 2016, included right to return it to the company after three years for a reimbursement of 43% to 50% of its initial price. This reimbursement matched the trade-in values of German luxury cars of that age. In addition to maintaining a high resale value of its cars, Tesla hoped to secure a supply of used cars to refurbish and re-sell with warranty. According to Automotive News, the profit margin on used car sales in the U.S. is about triple that on new cars, and because Tesla sells directly to consumers, it would collect resale profits. Tesla ended the program in 2016 to minimize the differences between their GAAP and non-GAAP financial reporting, although they retailed the Residual Value Guarentee on leased vehicles.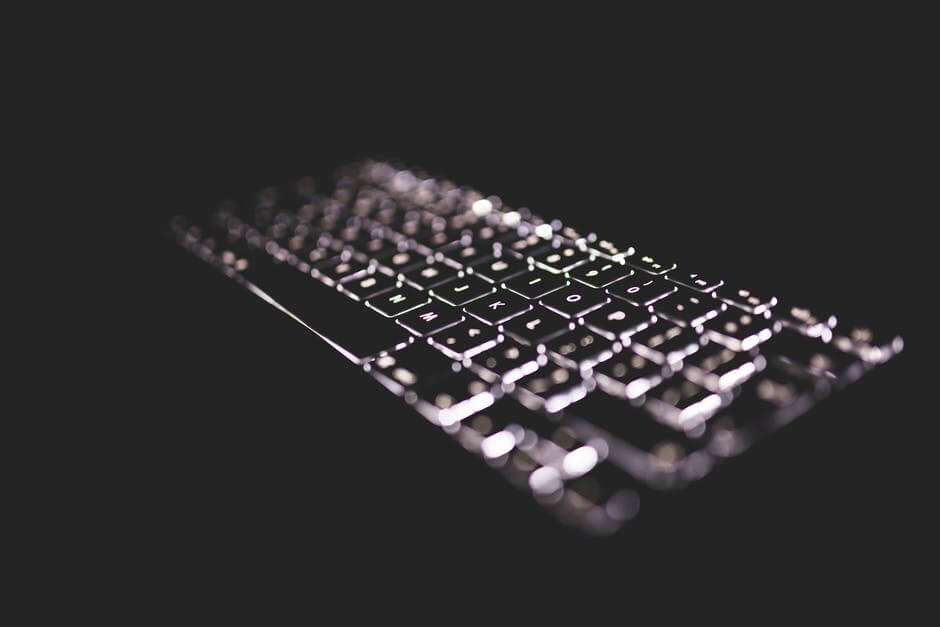 Technology
Tesla builds electric powertrain components for vehicles from other automakers, including the Smart ForTwo electric drive (the lowest-priced car from Daimler), the Toyota RAV4 EV, and Freightliner's Custom Chassis Electric Van.
Batteries
Unlike other automakers, Tesla does not use single-purpose, large battery cells, but thousands of small, cylindrical, lithium-ion 18650-like commodity cells used in laptops and other consumer electronics devices. It uses a version of these cells that is designed to be cheaper to manufacture and lighter than standard cells by removing some safety features. According to Tesla, these features are redundant because of the advanced thermal management system and an intumescent chemical in the battery to prevent fires. Panasonic is the only supplier of the battery cells for the car company, and cooperates with Tesla in the Gigafactory 1's '21-70′ cells.
Unlike the Tesla Roadster, whose battery is behind the seats, the Model S, 3 and X batteries are inside the floor. This saves interior space and trunk space but, together with the low ride of the Model S, increases risk of battery damage by debris or impact. To protect the battery, the Model S has 0.25 in (6.4 mm) aluminum-alloy armor plate. The battery's location allows quick battery swapping. Tesla's first and only battery swap station was opened in December 2014.  Due to lack of customer interest, battery swapping will not expand. Straubel expects batteries to last 10–15 years, and discounts using electric cars to charge the grid (V2G) because battery wear outweighs economic benefit. He also prefers recycling over re-use for grid once batteries have reached the end of their useful car life, and an analyst agreed. Since 2008, Tesla has worked with ToxCo/Kinsbursky to recycle worn out RoHS batteries, which will be an integral part of GigaFactory.
 Motors
Tesla makes electric induction motors with three phase, four pole AC and copper rotor. Design simulations are made before choosing appropriate designs to manufacture. Motors for the Model S and Model X are made at Tesla Factory in Fremont, while motors for Model 3 are made at Gigafactory 1 in Nevada.
Technology sharing
The Tesla Patent Wall at its headquarters was removed after the company announced its patents are part of the open source movement. Tesla CEO Elon Musk announced in June 2014, that the company will allow its technology patents be used by anyone in good faith. Post-2014 agreements were expected to be executed that would include provisions whereby the recipients agree not to file patent suits against Tesla, or to copy its designs directly. Reasons expressed for this stance include attracting and motivating talented employees, as well as to accelerate the mass market advancement of electric cars for sustainable transport. "The unfortunate reality is, electric car programs (or programs for any vehicle that doesn't burn hydrocarbons) at the major manufacturers are small to non-existent, constituting an average of far less than 1% of their total vehicle sales," Musk said. Tesla will still hold other intellectual property, such as trademarks and trade secrets, which would help to prevent direct copying of its vehicles.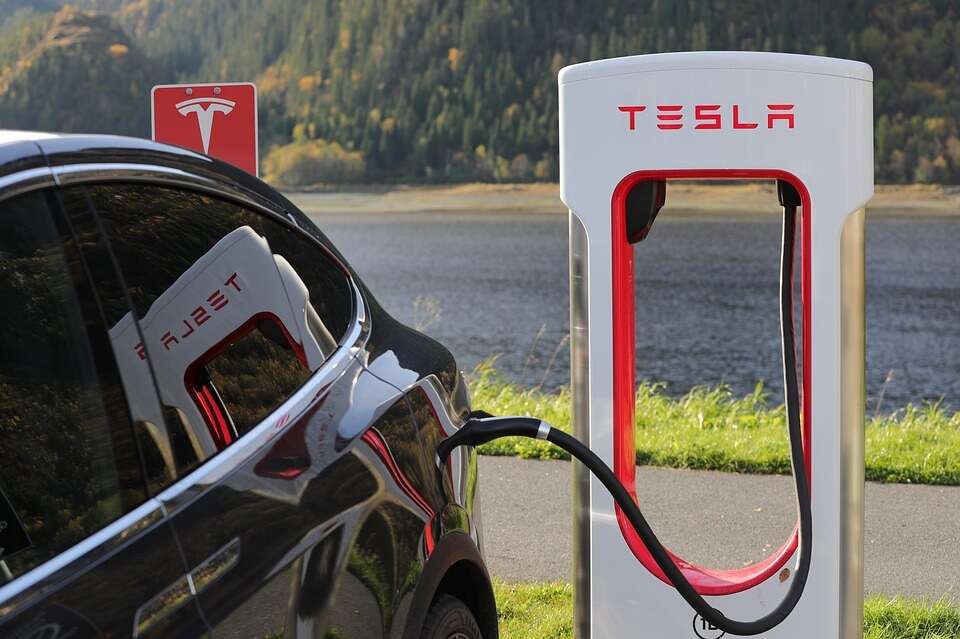 Autopilot
Autopilot, stylized as AutoPilot, provides semi-autonomous driver assist in Tesla vehicles manufactured since late September 2014. These vehicles are equipped with a camera mounted at the top of the windshield, a forward looking radar (supplied by Bosch) in the lower grill and ultrasonic acoustic location sensors in the front and rear bumpers that provide a 360-degree buffer zone around the car. This equipment allows vehicles to detect road signs, lane markings, obstacles and other vehicles. In addition to adaptive cruise control and lane departure warning, a "Tech Package" option allows this system to enable semi-autonomous drive (called Summon) and parking capabilities (called AutoPark). These features were activated via over-the-air software updates as of October 15, 2015. The AutoPilot system as of version 8 uses the radar as the primary sensor instead of the camera.
Starting October 2016, all Tesla cars are built with the necessary hardware to allow full self-driving capability at a safety level. The hardware includes eight surround cameras and twelve ultrasonic sensors, in addition to the forward-facing radar. The system will operate in "shadow mode" (processing without taking action) and send data back to Tesla to improve its abilities until the software is ready for deployment via over-the-air upgrades.  Therefore, Tesla cars with the new hardware will not have automatic emergency braking, collision warning, lane holding and active cruise control initially; these will be activated after the features are validated over time.
At the end of 2016, Tesla expected to demonstrate full self-driving by the end of 2017. In April 28, 2017, Elon Musk predicted that in around two years drivers would be able to sleep in their Tesla until it finishes the trip.
Tesla glass
In November 2016, the company said that they have created a Tesla glass technology group. The group is developing the glass that will be used in the Solar City roof tiles that were announced in October 2016. The group will also develop and manufacture the roof glass for the Tesla Model 3. The glass roof tiles which contain an embedded solar collector are one third lighter than standard roof tiles and will be available for sale in the United States in summer 2017.
 Competition
General Motors' then-Vice chairman Robert Lutz said in 2007 that the Tesla Roadster inspired him to push GM to develop the Chevrolet Volt, a plug-in hybrid sedan. In an August 2009 edition of The New Yorker, Lutz was quoted as saying, "All the geniuses here at General Motors kept saying lithium-ion technology is 10 years away, and Toyota agreed with us and boom, along comes Tesla. Tesla's success with the Model S sedan has pressured other luxury-car makers to enter the alternative-fuel market to "challenge Tesla".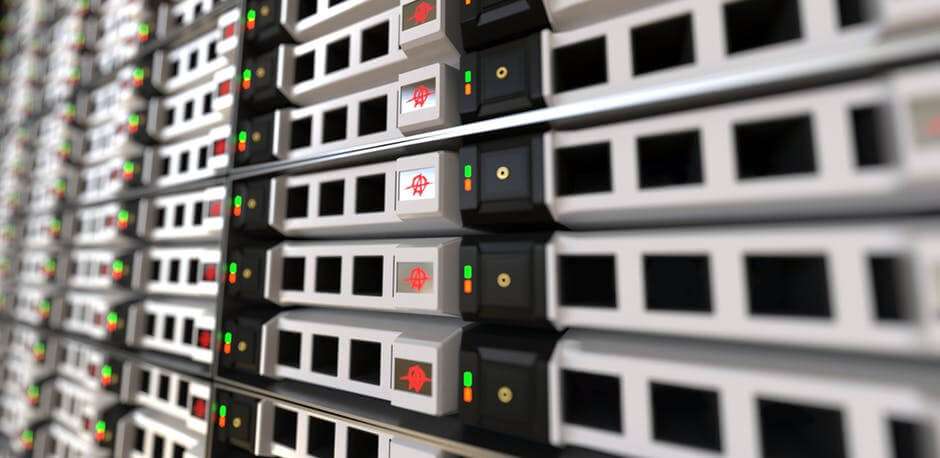 10 Key IP Strategy Insights for Innovative Companies for 2016 and Beyond
Today, there are even more IP lawyers writing blogs about IP law, but still almost none writing that address IP strategy topics that are meaningful outside of the IP monetization and large IP portfolio context. Over the years, it has sometimes seemed like I was the proverbial "lone voice in the wilderness" who speaks frankly (or as one of my regular readers said to me last year "bravely") about how innovators can take charge of their IP strategy to create value and reduce risk. But I don't feel this way any longer: in the last year, the growth of my consulting practice, as well as the much larger audience for my periodic online ruminations, has demonstrated that my message about how IP strategy can not only protect, but also maximize, the fortunes of innovative organizations is becoming embedded in business culture.
Since there is probably no one (other than my Mother) who has read all of my posts, I thought the New Year signaled a good time to consolidate some of the key principles under-girding my process of using IP Strategy to create and maximize business value in innovative organizations. I'd also like to hear comments from readers about whether it would be valuable for me to expand these concepts into an e-book format for those seeking to learn more. So, without further ado, here's my 10 Key IP Strategy Insights for Innovative Companies Seeking to Maximize Business Value in 2016 and Beyond:
Rethink what patents should "protect:" If you are an innovator, the customer solution you provide is far more important than the product you are making. Full stop. This means that if you call a patent attorney before you have defined your invention in terms of the value you are providing to customers, the patent you obtain will likely be too narrow to protect your company's value proposition from pinching by your competitors. This not only wastes resources, a false sense of security will arise. Critically, your competitors do not care about your product, they care about your customers. Your investment in technology and customer development may largely be for the benefit of competitors if your patent rights cover only your product. In short, you must ensure that your patent covers not just your invention, but also your innovation.
2) Rethink the people driving your company's patenting efforts: The typical situation where the technical staff is the primary contact with the patent attorney is almost certainly guaranteed to result in a patent that covers the invention, but misses all or part of the innovation. By "innovation," I mean the customer solution addressed by the that drives customers to buy your product. It is often forgotten that a patent is nothing more than the government's acknowledgement that the invention claimed meets the legal requirements for patentability. The grant of a patent is undoubtedly a validation of skill for a technical person, as I can attest to as a named inventor on a patent that was granted from my work as a chemist many years ago.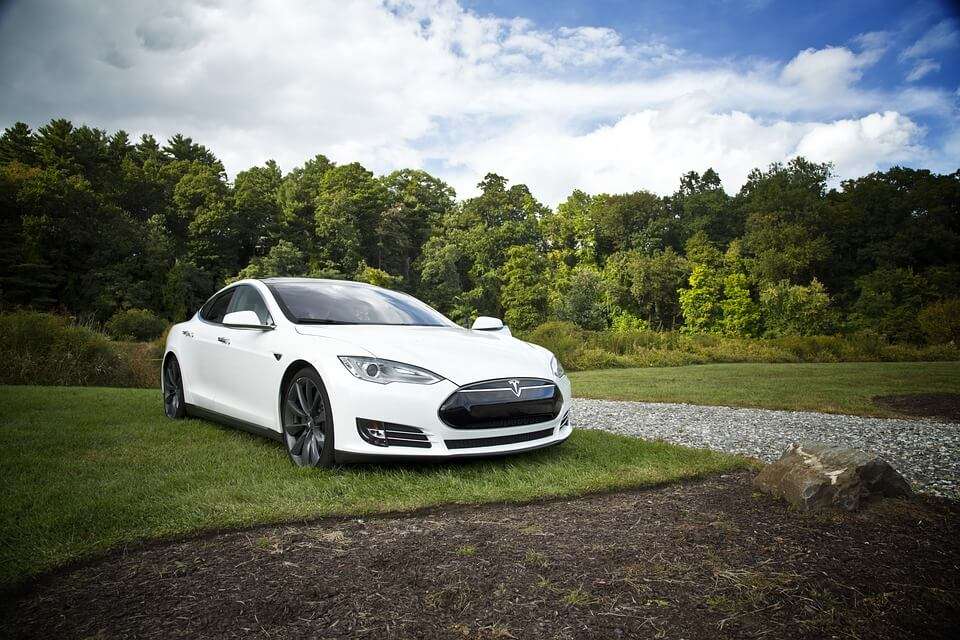 3) Rethink the invention: When considering what you want to "protect" with patents, get outside of the product you make and think about the value chain in which your product resides. Almost always, innovators seeking patent protection characterize their inventions in terms of their own products. When speaking to a patent attorney, he will then say "I invented a product/process that works like x and is different from the prior art for y reasons." Certainly, obtaining broad claims to his invention can provide value, but in such a case, he is only "protecting" his product. There may be many other ways of providing the same benefit to consumers, and once the business opportunity is validated, it is likely that competitors will endeavor to provide the same benefit in an non-infringing manner. When taking the "value chain" approach to patenting, we look at the entire product cycle. Often, we will see that the actual value of his invention may be an enhancement of the value of another product in the market.
This is illustrated by the famous BASF marketing tagline "We don't make the products you buy. We make the products you buy better." If the enhancement provides a previously unavailable functionality in the existing product, that enhanced product may now be patentable in relation to its enhanced functionality. An example of this is a current client that makes software that is incorporated into hardware: rather than patenting the software (which itself would be narrowly patentable, if at all), we are pursuing a strategy where we claim the hardware itself that now has improved functionality because of my client's software. With such a strategy, it may be possible to prevent customers from using substitute software that also enhance the product's functionality, but would not necessarily infringe my client's software process if we were to obtain a patent on that software (which is doubtful under today's patent law). Moreover, being the source of improved product functionality may make it more possible to generate a lucrative license (or exit) from a customer that seeks to gain access to the product enhancement to better serve its customers. For my client, this means that the hardware companies would not only be strong customer opportunities, but these Fortune manufacturers will more likely be interested in acquiring my client's business to add differentiated innovation to better serve their existing customers.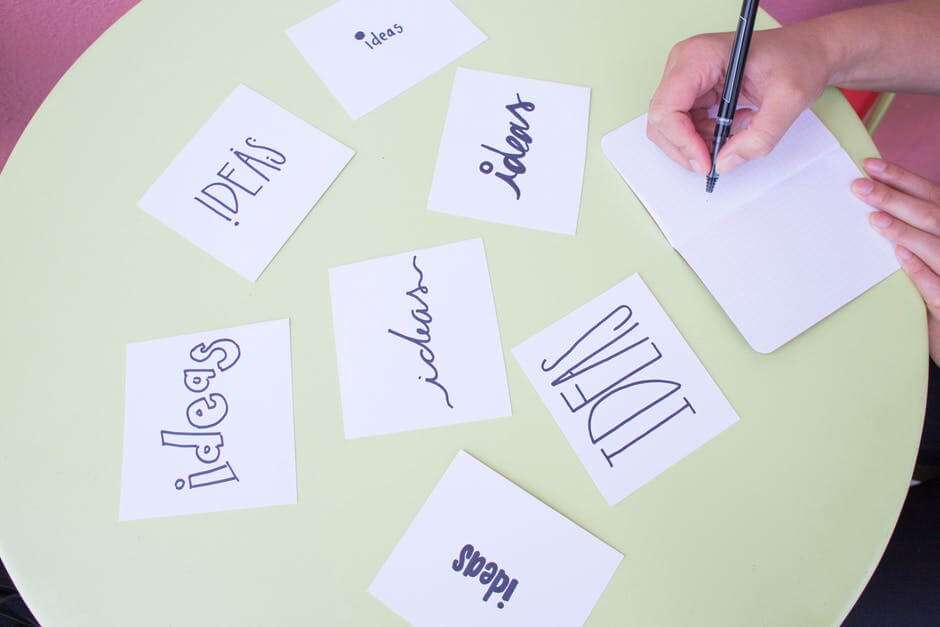 4) Rethink patent searching: Innovators should conduct a search of the patent literature before starting on a technology development path. Knowing whether someone else has sought patent rights at an early stage can prevent innovators from taking a development pathway that will result in infringing of third party patent rights. Moreover, knowing where in the patent landscape may be available to obtain patents can allow modification of the development pathway in a way that ensures broad protection.  As I spoke about many years ago, slight changes in navigation early in the innovation pathway can result in significant innovation outcomes. This means that the earlier innovators include patent landscaping in their decision-making frameworks, the better the protection of their innovation investment. There is a lengthy discussion of what I call "innovation prior art searching" here, and several years ago I wrote a case study for Innovation Management Magazine on this topic.
4) Rethink why you're getting patents in the first place: "IP strategy" is not an end unto itself. Before any thought is given to "IP strategy," a desired business outcome(s) must first be defined. Like many things, in life, defining the end point first makes the necessary path forward visible, and the likelihood of achieving the end point much more likely. Notably, there are a many potential business outcomes as there are innovators, and it is not enough to say "licensing" or "exit." This blog post goes into much more detail on this concept.
5) Make IP a process, not just an event: Innovators also must avoid the typical "set it and forget it" notion of IP. For all companies where IP Strategy should form a driver of business value (and there are few where IP Strategy should not form a key aspect of the business), IP must become part of ongoing business processes, as opposed just being an occasional event where you pick up the phone and call your patent attorney. This means that you should not file a patent and sit back and wait for the attorney to contact you months or years later about it. Rather, any business strategy planning must also include the query of "how does our IP Strategy currently align with our business strategy planning?" Moreover, everyone on your team should be able to articulate your company's IP Strategy. As an example of this, for several years as a law firm attorney, I represented a large chemical manufacturer with a global IP portfolio.
When a patent office action came into our firm, we would contact the company's paralegals who would look up on a spreadsheet to see not only whether the subject patent was still relevant to the company's business strategy, but also how important it was, and how much legal expense should continue to be expended on the matter. Not only did this make my job much clearer and more certain as outside patent counsel, the legal and business teams did not have to interact with me on ongoing patent decisions (which would have taken them away from more pressing tasks and likely would have not been made in the context of the company's overall strategy). The company was also assured that each individual decision made about patent prosecution aligned with the overall strategy of the business or, put another way, that specific IP tactics aligned with the previously defined IP strategy.
Of course, there is more work on the front end to set up a functional IP Strategy operation within an organization, but companies that expend this initial effort can be virtually guaranteed that the patents they obtain align with their company's overall business strategy. And, as a bonus, it will be a lot less of a pain in the future because business people will not have to address long-forgotten patent application specifics on a piecemeal basis.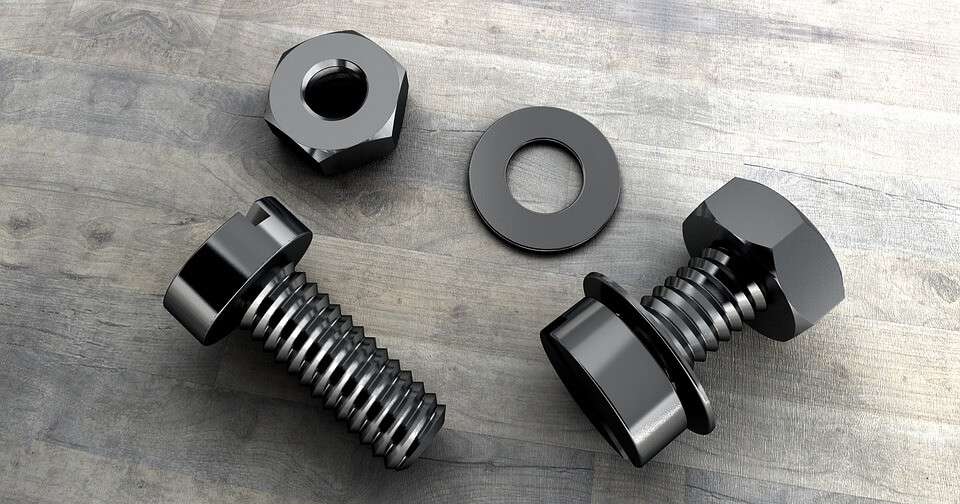 6) Patents rarely matter, but when they matter, they matter a lot–know the difference: The vast majority of patents do not create any value for anyone other than the patent attorney. (As a corollary to this: the only person who NEEDS a patent, is a patent attorney.) The key for business leaders is to know whether and to what extent they do matter. If patent protection will likely operate as a strong driver of premium profits to your company, then one must ensure that any coverage obtained aligns closely with maintaining this revenue stream. This means that the business team must oversee the patenting efforts as part of the business strategy or, alternatively, ensure that there is someone–like a business savvy in-house IP counsel or IP savvy business person–minding the content and progress of the patenting process on an ongoing basis. Such strategic efforts require a visibility that outside IP counsel is unlikely to gain (or understand).
In determining what investment to make in patent protection (and the attendant personnel costs), business leaders at innovative companies need to do the math on what value patent protection brings to their businesses, especially as related to the loss of value associated with competitive products that might enter the market t serve the same customer set. For example, if revenue without competition is $100MM over 5 years, and revenue with competition over 5 years is $50MM, then the value of strong patent protection to the company's bottom line over 5 years is roughly $50MM. Looked at this way, most business people would decide that it's worth the extra effort and expense to ensure that these revenue projections are correct by making the investment to get patent protection right. Or, as a client of mine insightfully indicated last year, it's necessary to make sure that the right patent protection is in place to mitigate business risk. On the other hand, if the company's revenue projections do not rely on patent protection that makes it difficult for competitors to serve the same customers, then you should not overthink (or overpay) for patent protection. In this circumstance, patents are merely a "nice to have," if they are desirable at all. This means that you should not pay $10K for a patent that creates only $10 or 20K of value.
7) Effective IP Strategy has been done before, so don't reinvent the wheel: You should mirror your IP Strategy on best in class companies that have effectively written the book on how to maximize value from IP. To this end, I have written previously about Proctor & Gamble and, as a negative example,Keurig/Green Mountain and the company that makes the blockbuster drugANGIOMAX. Creation of an IP Strategy that allows innovators to capture and maximize the value of their innovation investment is really not rocket science. To the contrary, there are established procedures that are proven to work to create robust patent portfolios, and others that most certainly do not. However, business people seeking guidance from IP attorneys need to realize that many practitioners have not been exposed to these methodologies because they do have not represented clients with strategic patent portfolios.
Note that client size does not matter here: I have worked with Fortune companies where the patent portfolios were devoid of strategic focus, and I have worked with startups where the founders had a clear vision of the business outcome that they desired from their patent effort. The point here is that there is nothing magical about creating an IP Strategy that creates and maximizes business value, but innovators must not assume that the skills to do so are in the wheelhouse of all patent practitioners because they do not teach business IP Strategy in law school.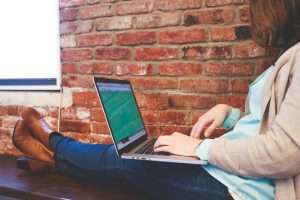 8) Law firms are businesses, and the rules of business apply: While it might feel great to have a "name brand" law firm work on your patent, realistically, unless from a patent partner. In short, small clients are almost sure to be relegated to a junior person with minimal supervision because the IP group partner would not be able to bill her high rate to service the smaller client, nor would her firm's compensation structure likely incentivize her for spending time nurturing a client that does not generate a substantial profit margin. Lawyers at law firms don't want clients to "see behind the curtain" like this, but it's like any sales situation where the company's business model dictates the customers that are right for it. Unfortunately for smaller companies, most lawyers would rather not turn down the legal work than admit that the client would be better served by going elsewhere. Also, smaller companies are great training for young associates. I see this all the time, sadly, and my recommendation is invariably to move the work to a firm where your business makes a difference in the bottom line and where you can afford to get the attention of an experienced partner.
9) Sometimes, two IP advisers are better than one: If IP is important to your business fortunes, consider bringing in two types of patent experts. Big companies certainly do this: most larger companies incorporate in-house IP counsel on their legal staffs. As I learned when I left my law firm paartnership to join a corporate law department, the advice one gives regarding IP in an in-house environment is often entirely different than what is done as a law firm attorney. At a minimum, the visibility one obtains to a company's business goals is often wholly transformational to the way an experienced IP attorney like myself views my role as an adviser and my responsibilities to my client–which is now also my employer. Instead of keeping my eye on the prize of getting a patent as I usually did as a law firm lawyer, when in-house, my advice became focused on developing an IP Strategy that protected the investments that my company made in innovation. Without this profit stream, my company's revenue would suffer and, therefore, so would I. Cost is usually the first objection when I suggest establishing a dual IP adviser setup to clients, but cost does not need to be a barrier.
The almost-guaranteed improved ROI from innovation investment certainly outweighs the cost of bringing in a second IP adviser. Moreover, smaller companies do not have to hire someone full time; an effective IP Strategy consultant (such as myself) can efficiently work with a business team on a regular basis to establish and see to effective execution of the IP Strategy plan on an ongoing basis. Additionally, I have repeatedly seen that with just a bit of upfront IP Strategy consulting, the business team becomes so much more competent in driving their company's IP efforts, which more than once has put me out of a consulting gig. (Indeed, after I worked with the innovation leader profiled in this post in 2010, he went on to establish himself as Global VP of IP Strategy at her Fortune company.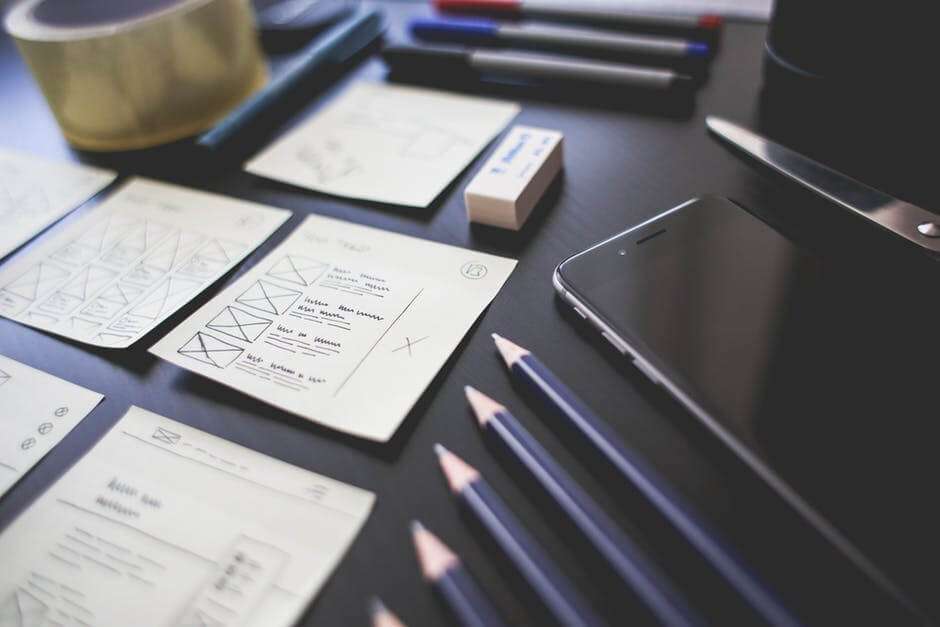 10) There's a lot more to IP Strategy than patents: People tend to think about IP as centering on patents, and to a lesser extent, trademarks, copyrights and trade secrets. This is because these are forms of legal rights that are legally recognized by the various governments of the world. Moreover, IP lawyers "do" these things, and so when one asks one of these specialists how to "protect" an innovative company, the focus is invariably on what I call "the Usual IP Suspects." In this regard, we can recite the old saw of "when all you have is a hammer, everything looks like a nail." There are countless other ways to "protect" an innovative company, however, many of which are not is the practice wheelhouse of typical IP attorneys. Indeed, the legally recognized forms of IP (i.e., patents, copyrights, trademarks and trade secrets) are merely a small subset of the larger protection framework known as "intangible assets." Often, these familiar forms of IP create little to no overall value in a particular business model, while cultivation of one or more forms of intangible assets can magnify the fortunes of a innovator.
There is no "one size fits all" answer, of course. Those leading business strategy of companies making investments in innovation must take steps to become familiar with all of the possible strategies for creating and maximizing corporate value. Fortunately, it's not that difficult: best (and worst) practices abound that can provide guidance to those just learning about creating and maximizing business value using IP. It is incumbent on innovation leaders to become familiar with these or else they bear the risk of leaving themselves open to their competitors being able to copy their innovations and business models.
Tesla's New Patent Strategy Makes Sense
The high-flying electric-car startup, Tesla Motors, changed its technology strategy recently. Rather than seeking additional patent protection on its electric-car technology, the company made its portfolio of patents available to anyone who wants to use them, its CEO, Elon Musk, announced in a recent blog post.
ROLLOVER
The move surprised observers who view the startup's patents as a competitive advantage, particularly since the offer included access to Tesla's patents on rapidly recharging batteries, a core component of the company's electric vehicles. But the decision was wise. The benefits of spurring customer adoption of electric cars outweigh the costs of strengthening competitors.
The traditional argument for patents is that startups can protect their technology against imitation by large incumbents, who have many advantages over them. Existing firms have the advantage of controlling complementary assets – things like manufacturing plants operating at high-scale economies or widespread distribution networks – that are used alongside an innovation to compete in the marketplace. Against this formidable obstacle, the standard strategy for a tech startup is to build a patent portfolio as an offsetting basis of competition.
As Musk himself explained, the traditional view was what he was thinking when he founded his electric-vehicle company. Startups like Tesla need patents to defend themselves against imitation by existing firms who "would copy our technology and then use their massive manufacturing, sales and marketing power to overwhelm Tesla," he wrote on his blog. The patent-based strategy makes sense in many industries. No biotech startup would make its drug patents freely available. Big pharmaceutical companies and generic drug makers would simply copy those drugs and use their better sales forces to defeat the startups in the marketplace.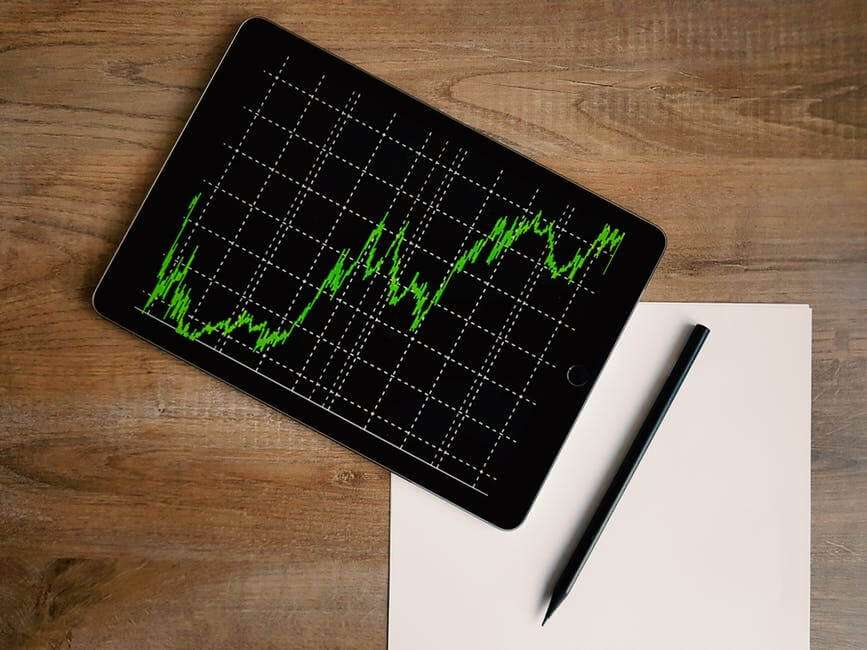 But Musk faces a different problem from your typical biotech company founder. He doesn't just have to win against existing automobile companies. He also has to get the market to adopt electric-vehicle technology. Unfortunately, customers aren't likely to do that in large numbers until a key complementary technology – widespread battery recharging stations – have been deployed. If Musk could build all the charging stations customers need to feel comfortable replacing their gasoline-powered cars with Tesla vehicles, he would do it. But he can't. No one company can. For a large number of people to replace their gasoline-powered cars with electric- vehicles, many automakers need to make electric cars.
Giving Tesla's battery technology to other automakers will make them more likely to produce electric vehicles. More electric vehicle production will spur the development of recharging stations, which, in turn, will lead more customers to swap gasoline-powered vehicles for electric ones.
Musk's knows that his move will weaken Tesla's competitive position. Once existing car makers have access to the technology for rapidly recharging batteries, they will use their scale economies in manufacturing and widespread dealer networks to challenge Tesla's position in the electric-vehicle market. Tesla's share of the electric-vehicle niche will almost certainly shrink as a result. Musk is betting that broader customer adoption of electric vehicles will offset this greater competition. In 2013, electric vehicles accounted for only 0.6 percent of all the cars sold, with Tesla providing roughly one-fourth of the electric vehicles purchased. Tesla would be better off selling a smaller fraction of the electric vehicles if battery-powered cars accounted for a larger slice of the total car market. While it will be years before we know if Tesla's strategy worked, investors like the decision. Between June 12th when the company announced the move and June 17th, the electric vehicle maker's stock price jumped nearly 14 percent.
Tesla Motors' Open Source Revolution: Intellectual Property and the Carbon Crisis
 On the 12th June 2014, Elon Musk, the chief executive officer of the electric car manufacturer, Tesla Motors, announced in a blog that 'all our patents belong to you.' He explained that the company would adopt an open source philosophy in respect of its intellectual property in order to encourage the development of the industry of electric cars, and address the carbon crisis. Elon Musk made the dramatic, landmark announcement:
Yesterday, there was a wall of Tesla patents in the lobby of our Palo Alto headquarters. That is no longer the case. They have been removed, in the spirit of the open source movement, for the advancement of electric vehicle technology.
Elon Musk observed that 'Tesla Motors was created to accelerate the advent of sustainable transport.' He maintained: 'If we clear a path to the creation of compelling electric vehicles, but then lay intellectual property landmines behind us to inhibit others, we are acting in a manner contrary to that goal.' Elon Musk promised: 'Tesla will not initiate patent lawsuits against anyone who, in good faith, wants to use our technology.' This statement has attracted a wide range of interest, because it raises important issues in respect of intellectual property; open source strategies; business; and innovation in clean technologies to address climate change.
 1. Intellectual Property
In his blog post, Elon Musk of Tesla Motors discussed his growing disenchantment with the patent system: When I started out with my first company, Zip2, I thought patents were a good thing and worked hard to obtain them. And maybe they were good long ago, but too often these days they serve merely to stifle progress, entrench the positions of giant corporations and enrich those in the legal profession, rather than the actual inventors. After Zip2, when I realized that receiving a patent really just meant that you bought a lottery ticket to a lawsuit, I avoided them whenever possible. He showed a particular sensitivity to the problems of patent lawsuits.
Elon Musk noted that Tesla Motors, at first, sought to build a significant patent portfolio: 'At Tesla, however, we felt compelled to create patents out of concern that the big car companies would copy our technology and then use their massive manufacturing, sales and marketing power to overwhelm Tesla'. The company developed a significant portfolio of patents in respect of electric cars and associated infrastructure. Elon Musk observed, though, that such an assumption was incorrect: 'The unfortunate reality is the opposite: electric car programs (or programs for any vehicle that doesn't burn hydrocarbons) at the major manufacturers are small to non-existent, constituting an average of far less than 1% of their total vehicle sales.' He lamented: 'At best, the large automakers are producing electric cars with limited range in limited volume'. Musk observed that some automobile manufacturers produced 'no zero emission cars at all'.
Tesla Motors has been involved in a number of legal skirmishes in respect of intellectual property. In a 2013 dispute, Tesla Motors was involved in a skirmish with pointSET. On the 30th April 2013, an attorney for pointSET sent a letter to Tesla Motors, alleging that 'Tesla induces infringement of claim 6 of United States Patent No. 7,379,541.' The patent concerned a 'method and apparatus for setting programmable features of a motor vehicle.' The letter stated that 'pointSET is offering a one-time, fully-paid licensing flat fee of $500,000′ that 'will cover both past and future use of the technology.' In response, Tesla Motors sought a declaratory judgment of patent non-infringement in the United States District Court for the Northern District of California. Tesla Motors requested a judgment that 'Tesla does not infringe and has not infringed, directly or indirectly, the '541 patent.'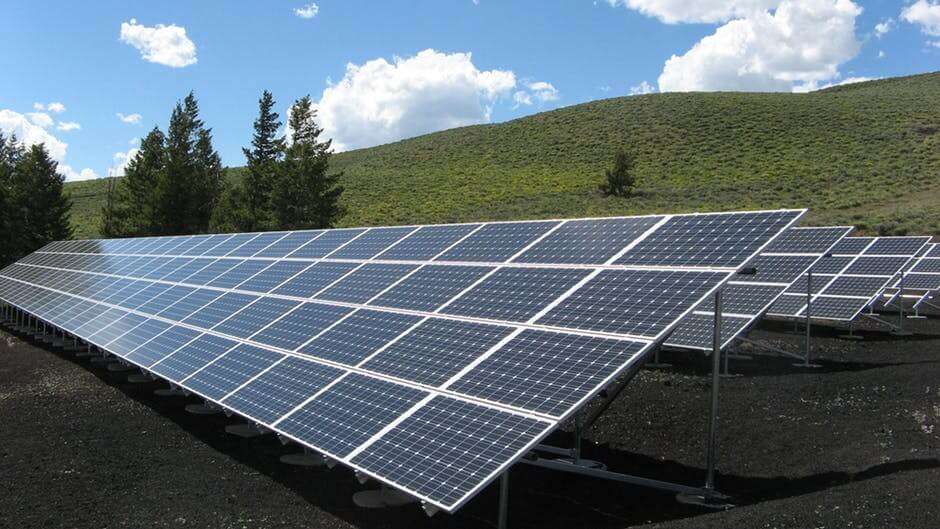 Such disputes are not uncommon. In my 2011 book Intellectual Property and Climate Change: Inventing Clean Technologies, I considered the significant patent litigation in respect of green cars and transportation. There was an epic dispute between Paice LLC and Toyota Motors over patents regarding hybrid cars, such as the Toyota Prius. Toyota Motors was indignant at the litigation, calling its opponent a 'patent shark'. However, the company fared poorly in the long-winded litigation. This conflict was eventually settled, with Toyota Motors paying royalties to Paice LLC. The dispute highlighted that there are major patent thickets surrounding green cars and green transportation.
The San Francisco civil society group, the Electronic Frontier Foundation (EFF), welcomed the decision of Tesla Motors to adopt an open source philosophy in respect of intellectual property. Adi Kamdar of the EFF commented: 'Patent trolls run rampage while some big companies spend more money on patent wars than research and development.' He observed: 'This is why it is so encouraging when companies commit to openness, ensuring their patents do not obstruct future innovation.' Adi Kamdar observed that the EFF had a published a guide to alternative patent licensing. He implored: 'We would love to see Tesla commit their patents explicitly under an agreement like the Defensive Patent License, which sets a clear standard that patents are to be both shared and used for good.' Kamdar observed that Musk's stance on patent law was supported by a recent study by MIT's Catherine Tucker on 'The Effect of Patent Litigation and Patent Assertion Entities on Entrepreneurial Activity'. Kamdar hoped that the initiative of Tesla Motors would inspire others: 'We are encouraged by Tesla's announcement, and hope other companies—large and small follow suit.'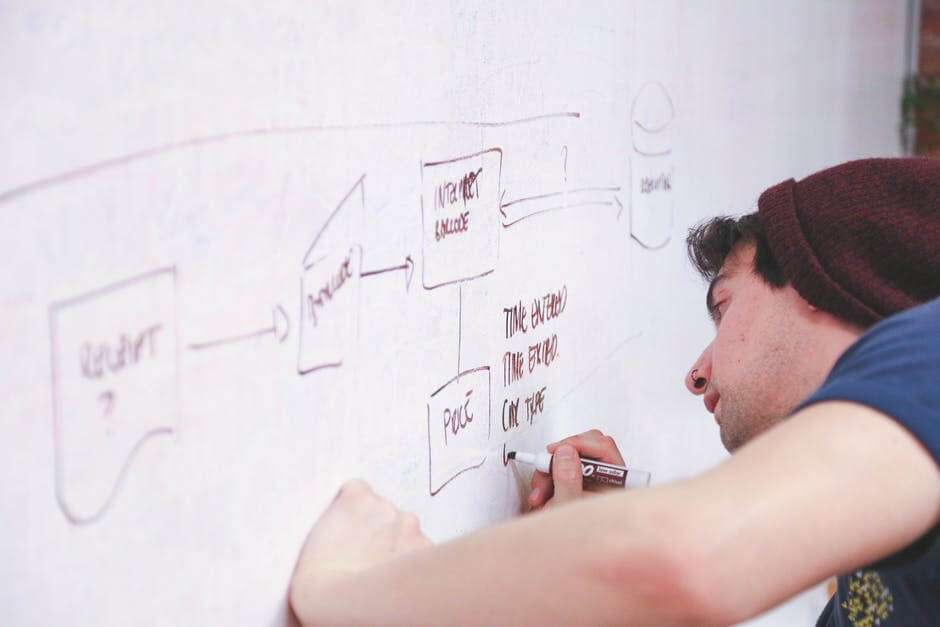 Brad Greenberg wondered about the practicalities of enforcing Tesla Motors' promise not to sue for patent infringement. The decision of Tesla Motors has been a fillip for the patent reform movement. Julie Samuels of the public policy think Engine, commented: 'What you're looking at here is the beginning of a new culture with regard to patents.' She observed: 'A lot of companies in the high tech space are dismayed with how the system is shaping up, so they're trying to come up with creative ways to navigating around that system and get back to the business of innovating and creating.' The announcement of Tesla Motors may help provide impetus for President Barack Obama's efforts to address the problem of patent trolls and reduce patent litigation.
It should also be noted that Tesla Motors has not abandoned its intellectual property entirely. he company has only offered access for 'good faith' uses of its patents — which still leaves open the prospect of the company taking action against 'bad faith' uses of its patents. Professor Orly Lobel from the University of San Diego commented: 'There's a lot of thinking in the research these days on the gap between the codified knowledge that is patentable and gets disclosed versus tacit knowledge that really exists in how you actually produce. She noted: 'That gap is probably relevant in this market.' The company has also been involved in battles over other forms of intellectual property   most notably, in respect of trade marks relating to the United States, and China.
An Open Source Philosophy
In his address, Elon Musk commented: 'We believe that applying the open source philosophy to our patents will strengthen rather than diminish Tesla's position in this regard.'
The use of open source strategies to encourage collaboration and disseminate new technologies has a long tradition. Richard Stallman was groundbreaking in his use of free software licences to ensure that computer code was accessible. Open source developers used open source licensing to support their information technology products and services. Lawrence Lessig helped set up the Creative Commons in order to facilitate accessible licensing across a wide range of copyright works. Open source strategies have also been adopted in other fields of endeavour. There has been open source tactics deployed in respect of plant breeding and agriculture. As documented by Glyn Moody, the biological sciences have used open source licensing in response to the proliferation of gene patents and commercial databases. There has been experimentation with open source strategies in the field of medicine  such as in open drug discovery.
Elon Musk's decision to adopt an open source philosophy in respect of electric cars has precedents in the area of clean technologies. In my book Intellectual Property and Climate Change: Inventing Clean Technologies, I explored a number of examples of co-operative strategies in respect of intellectual property and clean technologies. There has been a great deal of interest in innovation networks, patent pools, technology clearing houses, and open source strategies. The UNFCCC Climate Technology Centre and Network has been established to encourage research, development, and diffusion of clean technologies. The UNEP is hosting the centre, and co-ordinating a network of climate innovation centres.
The Creative Commons movement, along with Nike and Best Buy, helped establish GreenXChange. However, this venture is no longer active. While at IBM, David Kappos was instrumental in establishing the Eco-Patent Commons. This initiative was designed 'to provide an avenue by which innovations and solutions may be easily shared to accelerate and facilitate implementation to protect the environment and perhaps lead to further innovation.' After Kappos left IBM to lead the United States Patent and Trademark Office, the Eco-Patent Commons has struggled to have an impact. There have also been a number of open source initiatives in respect of individual clean technology projects. More recently, the World Intellectual Property Organization has established WIPO Green to promote the diffusion of green technology.
Eric Lane, a Law Professor at the Thomas Jefferson School of Law, considered the strategy of Tesla Motors in the Green Patent Blog. He considered the precedent of the Eco-Patent Commons, and its mixed success. Lane observed: 'So the Tesla-Patent Commons is very significant, and unlike any prior (small "e") eco-patent commons, but the commercial and legal realities of dealing with patents and positioning technological businesses to be free to operate are always extremely complex.' He commented upon the gambit by Tesla Motors: 'Ultimately, the impact of Musk's decision may turn on to what extent other such players will be motivated to invest in manufacturing vehicles, batteries, etc. using Tesla's patented and patent-pending technology with the obvious upside being the proven innovation that technology brings and the down side being no exclusivity, instead of investing in their own R&D and patent protection where the upside may be exclusivity and the down side may be inferior or unproven technologies.'
Don Tapscott and Anthony Williams have argued for the use of open source strategies in respect of clean technologies. In their 2010 book MacroWikinomics, Tapscott and Williams called for the establishment of a green technology commons. The pair recognised: 'It is quickly becoming clear that climate change will be the biggest issue that human civilisation has ever had to deal with.' Tapscott and Williams were concerned about the limitations of existing responses to the problem of climate change. The writers promoted open and collaborative responses to climate change: 'Tackling climate change will not only require unprecedented transformations in our systems of commerce and industry, it will also require fundamental changes to our way of life.' The pair concluded: 'We need to take the sum of mankind's knowledge about sustainable technologies and industries, and share it for the sake of the planet and the future generations that will inhabit it.'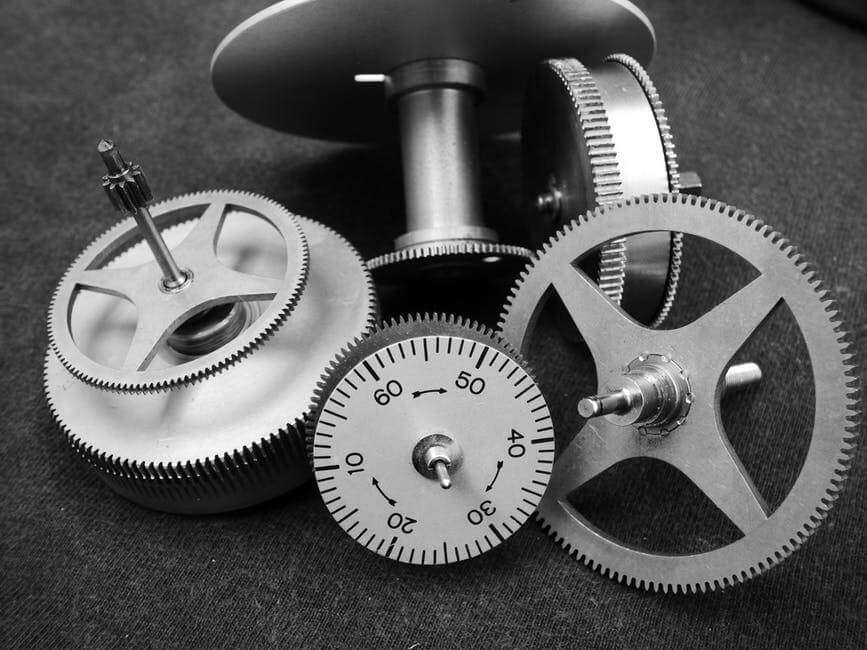 Similarly, the futurist Jeremy Rifkin considers the rise of collaborative commons in his recent book, The Zero Marginal Cost Society. He has observed that 'a powerful new technology revolution is emerging that is going to fundamentally alter our economic life.' Rifkin predicts: 'The plummeting of marginal costs is spawning a hybrid economy  part capitalist market and part Collaborative Commons  with far reaching implications for society.' Rifkin envisages: 'Millions of people are already transferring parts of their economic lives to the global Collaborative Commons.' He observes: 'Prosumers are plugging into the fledgling Internet of Things (IoT) and making and sharing their own information, entertainment, green energy, and 3D-printed products at near zero marginal cost.' Rifkin's thesis is that monopoly capitalism will be displayed by a collaborative commons.
Technology Leadership
The announcement by Tesla Motors also promoted a wider discussion about economics, business, and innovation in respect of the automobile industry. Professor Joshua Gans, an economist from the University of Toronto, commented, 'This Tesla statement on patents will become the Gettysburg Address for our age.'
In his address, Elon Musk emphasized: 'Technology leadership is not defined by patents, which history has repeatedly shown to be small protection indeed against a determined competitor, but rather by the ability of a company to attract and motivate the world's most talented engineers.' He hopes that his open source stratagem will enable him to compete with the big automobile manufacturers. Elon Musk has long desired to turn Tesla into the car company of the future.
Elon Musk's embrace of an open source philosophy will also be powerful in terms of marketing and public relations   both within the industry, and with the wider community. Associated Press noted: 'The open-source movement has long appealed to the egalitarian mindset of most technologists, so the patent decision could help recruit talent.'
Silicon Valley entrepreneur Aaron Levie, the CEO of Box Inc observed: 'By opening its patents, Tesla rightly realises it's better to be the best product in a large industry than the only product in a niche one.'
Tesla Motors has been in discussions with BMW about standardizing electric cars. A BMW spokesman said: 'Both companies are strongly committed to the success of electro-mobility and discussed how to further strengthen the development of electro-mobility on an international level.' There has been speculation about the development of a long-term deal between the two companies.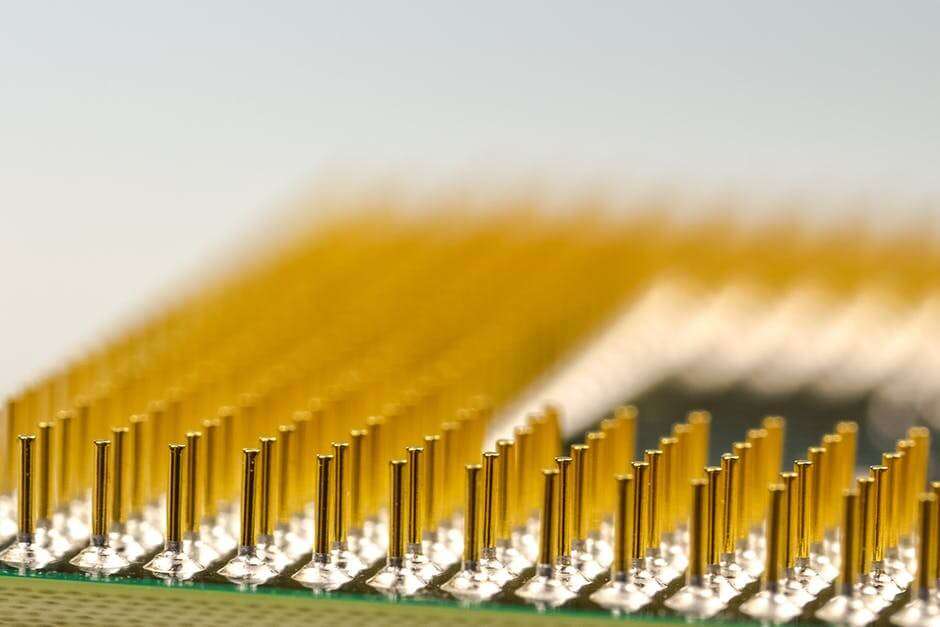 Writing in Slate, Will Oremus considered the announcement of Tesla Motors from a business perspective. He recognised: 'This might seem like a rash move for a company that still faces big hurdles on its path to long-term, mainstream success.' Oremus anticipated a polarised reaction to the address of Elon Musk: 'Some will hail Musk as a hero, while others might dismiss him as a naïve idealist when he says that his ultimate goal is fighting climate change.' He stressed, though, that 'Musk isn't naive, and Tesla isn't a charity.' Oremus observed that Tesla Motors was concerned about 'the much greater struggle between electric cars and their gas-powered counterparts.' He commented: 'Viewed in that context, the obstacles to Tesla's success aren't the Nissan Leaf and the BMW i3—they're the constraints of technology, cost, infrastructure, and customer expectations.' Oremus concluded: 'Best of all, if Musk's gambit works, it could pave the way for forward-thinking CEOs in other fields to take similar steps.'
There was recognition that Musk's position was not an entirely altruistic one. Jacob Sherkow from Stanford Law School noted: 'Even if other competitors copy Tesla's design, Tesla still gets to sell them batteries, and that's pretty awesome.'
Timothy B. Lee considered the business strategy of Tesla Motors. He observed: 'In practice, the biggest challenge many inventors face isn't fending off copycats, it's developing a market for the product in the first place.' He noted: 'In a new industry, competitors can actually help with this by helping spread news about the invention, pioneering better sales techniques, and developing improvements that make the product more attractive.'
There has been pessimism amongst some critics that the automobile industry will squander the present offered by Tesla Motors. Jason Perlow wrote an incisive piece entitled, 'Why Detroit will Squander Tesla's Patent Present.' He suggested: 'I suspect that one of the reasons behind Elon Musk's open source motivations is that he is looking for large partners to finance and build the many "gigafactories" needed to mass-produce the batteries at scale, which is the single largest component cost of his cars, and the patent portfolio of Tesla is the "carrot."' Perlow wondered whether traditional manufacturers would invest in electric cars: 'In order for the Big Three and the rest to make that leap, even with the patents, they will need to make substantial investments, on the order of many billions of dollars.' He observed that there were longstanding relationships between the automobile manufacturers and the oil industry. Perlow concluded: 'Unless our world governments step in and give them huge incentives to do otherwise, I don't see the big auto manufacturers taking advantage of Musk's gifts and breaking up a century-old romance with Big Oil.'
James Bessen, an economist from the Boston University School of Law, provided a thoughtful historical analysis of Tesla's patent-sharing in the Harvard Business Review. He suggested that 'the conditions that make knowledge sharing advantageous today won't last forever.' Bessen predicted: 'Eventually electric vehicles will replace much of the market for gasoline-powered cars.' He observed that at that stage, 'competition from other electric vehicle makers will affect Tesla's profits and such extensive sharing might no longer be beneficial.'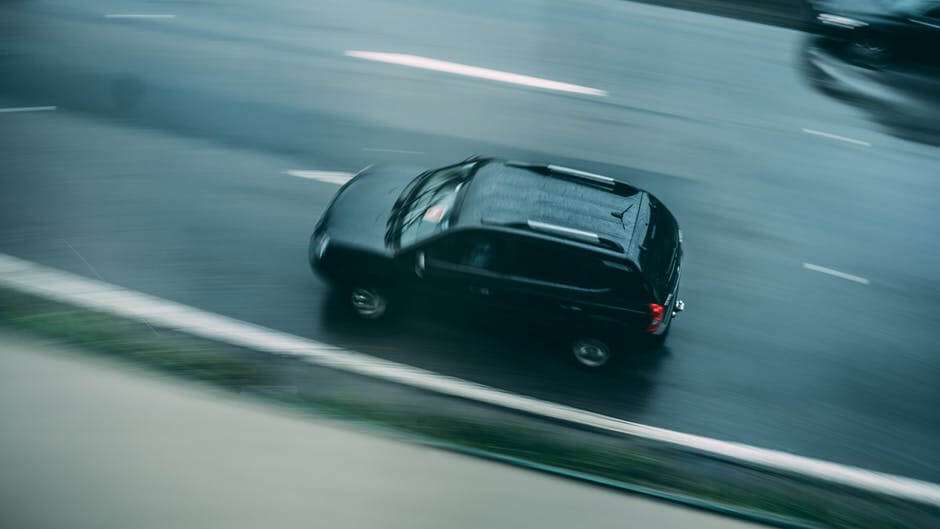 Sustainable Transportation, Clean Technology, and Climate Change
In his address, Elon Musk emphasized the need to build clean technologies to address the problem of climate change. He observed: 'Given that annual new vehicle production is approaching 100 million per year and the global fleet is approximately 2 billion cars, it is impossible for Tesla to build electric cars fast enough to address the carbon crisis.' Musk recognised: 'By the same token, it means the market is enormous.' He maintained: 'Our true competition is not the small trickle of non-Tesla electric cars being produced, but rather the enormous flood of gasoline cars pouring out of the world's factories every day.' Musk commented that there was a need to develop the innovation ecology in respect of electric cars: 'We believe that Tesla, other companies making electric cars, and the world would all benefit from a common, rapidly-evolving technology platform.'
In its 2014 report upon mitigation, the Intergovernmental Panel on Climate Change devoted a chapter to the topic of Transportation. The executive summary noted that 'Reducing global transport greenhouse gas (GHG) emissions will be challenging since the continuing growth in passenger and freight activity could outweigh all mitigation measures unless transport emissions can be strongly decoupled from GDP growth.' The report warned: 'Without aggressive and sustained mitigation policies being implemented, transport emissions could increase at a faster rate than emissions from the other energy end‐use sector and reach around 12 Gt CO2eq/yr by 2050.'
President Barack Obama has been keen to make electric cars more affordable and accessible to the American public. In his 2011 State of the Union address, he observed: 'With more research and incentives, we can break our dependence on oil with biofuels, and become the first country to have a million electric vehicles on the road by 2015.' He has sought to encourage United States innovators and entrepreneurs in the field of clean technology. Tesla has been supported by the United States Government through a US. Energy Department Vehicle Loan. Tesla was able to repay the loan to the government in 2013.
Elon Musk's Patent Decision Reflects Three Strategic Truths
The Internet's response was to ask a collective "Why?" Why would the leading company in EVs voluntarily open up its technology to competitors? Analysts and pundits offered a number of theories none of them mutually exclusive, but all suggesting different motivations:
Elon Musk's personal impassioned desire to see the entire category grow at the expense of gasoline cars. This is the most explicit rationale he offered in his blog. "Our true competition is not the small trickle of non-Tesla electric cars being produced," he remarked, "but rather the enormous flood of gasoline cars pouring out of the world's factories every day."
A long-term view towards driving down costs from electric vehicle parts suppliers, spurring the development of more widespread EV infrastructure, and thereby making EVs more appealing and affordable all of which would ultimately benefit Tesla. A strategy of enticing other automakers to adopt Tesla's standards in order for Tesla to become the supplier of choice for other automakers when it comes to batteries and specialty parts for EVs.
A hope for patent reform using Tesla's visibility as a way of provoking a better conversation that might ultimately change the system. Personally, we don't presume to know Elon Musk's mind. But here's the insight we do take away from the episode. The fact that any of these theories could be true – and based on the share price movement, all of them are being applauded – says three important things about the nature of industries and competition today:
Industries are increasingly irrelevant; it's now the ecosystem that matters
Traditional automakers define themselves by their role within the automotive industry. They are adept at selling cars through dealership networks, and know how to drive down costs with suppliers. Their position within the industry defines their business strategy. We've plotted changes in the auto industry in the US, Germany, and Japan over the last 100 years; while strategies have certainly changed over time, the differences between eras essentially boil down to varying degrees of vertical integration and the ever-shifting balance of power between automakers and suppliers.
By contrast, disruptors like Tesla (or, for that matter, Google) gain a new advantage by understanding, leveraging, and ultimately staking a claim in the broader ecosystem, drawing heavily on innovation from outside traditional industry boundaries. They can and will do things differently. Witness, for example, the way Tesla is selling their Model S directly to consumers as opposed to replicating the traditional dealership model. Is Tesla even an automotive company? Not exactly despite the product it markets and sells to consumers. In reality, Tesla is a cell company. As one analyst puts it: "In our view, Tesla has always essentially been in the cell business." Successful companies don't play a role; they excel at an activity.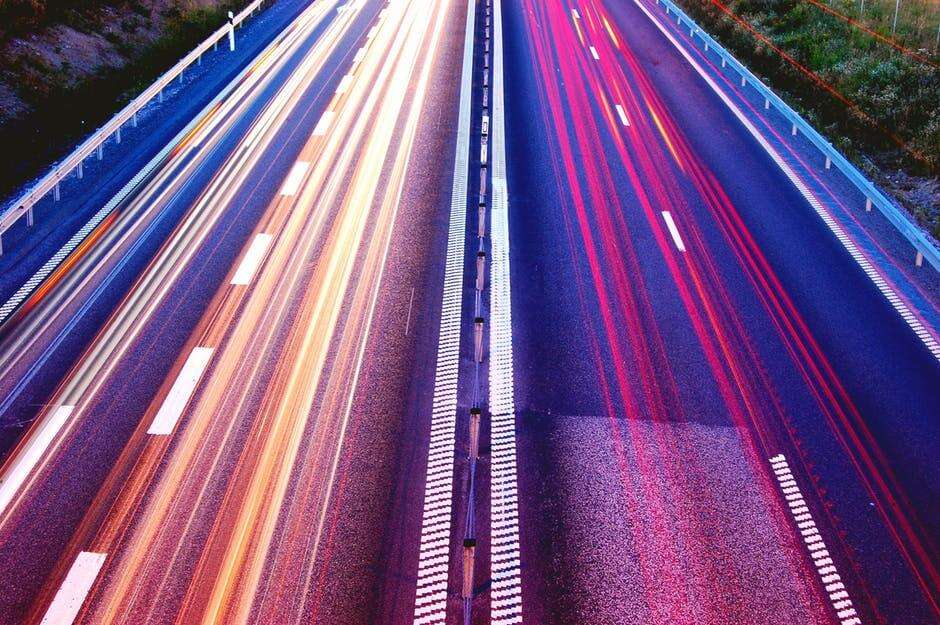 What's the difference between a role and an activity? A role is defined by contractual and business relationships within an industry being an aftermarket parts manufacturer, for example – whereas an activity is an essential and indispensable function within the broader ecosystem based around a set of specialized capabilities. Having studied many different industries and ecosystems (as part of the research that yielded the recent book Big Bang Disruption), we've concluded there are only four essential market activities that matter today and that the best bet for a company to make itself disruption-proof is to excel as one of these:
Inventors originate breakthrough components for use in an assortment of products.
Producers manufacture those components at scale.
Assemblers construct and distribute a final market-ready product.
Designers innovate new ways to bring together existing components in a unique fashion.
By adopting an "open source" position with regard to its intellectual property, Tesla is hoping to secure its position as the indispensable Inventor within the broader electrical storage and battery ecosystem, especially as the inventing relates to automotive applications.
Why did Tesla specifically choose to specialize around the Inventor activity? Because it recognizes that established Assemblers and Producers (automakers and their OEM suppliers) already dwarf it in size, and will most likely continue to do so. And, as Musk's announcement makes clear, the company is prepared to accept other automakers as Designers in the electric vehicle space to grow the market. What Tesla wants more than anything is to cement its original innovations in the center of the broader ecosystem, especially when it comes to battery storage and charging – a positioning that would enable further growth into an array of other traditionally distinct industries that will increasingly be drawn into the battery and storage ecosystem.
 "Activity focus" is the new strategic focus
Orienting around a market activity isn't just for disruptive new entrants. It's a path that's available to incumbents, as well, although the changeover is often far from easy. Consider an example from a different industry: semiconductor chip maker Intel. The company's industry role as a leading component innovator and manufacturer was threatened with the decline of the PC market. To lessen its reliance on the fortunes of the PC industry, Intel took a gamble on the broader ecosystem. In 2010, the company began to experiment with a new "foundry" business model, entering into contracts that granted other chip companies – even some who were associated with competitors – access to Intel's underutilized manufacturing facilities.
Some analysts pointed out the apparent folly of pursuing a market that, they estimated, was capped at $7 billion an amount which, they argued, "just isn't all that much to a company like Intel." But by looking just at the market potential, these analysts missed the longer-term implications of Intel's ecosystem play. In starting its foundry business, Intel did not just open up a new revenue stream; it repositioned itself as an indispensable Producer within the broader chip ecosystem.
Tesla Motors and Intel Corporation have placed what we call "Big Bang Bets" around focused market activities often to the consternation and confusion of industry analysts. Time will tell how these bets pay out. The lesson for incumbents of all kinds is not so uncertain: They should think carefully about their more rigid industry strategies, and how those leave them prone to the sudden irrelevance that is the reality of big-bang disruption.
Patents filed by Tesla
Load limiter configuration using multidimensional model: A method includes: determining first and second row seat values using seat sensors; generating relative position data for the seats using the values; selecting a load limiter setting value using the relative position data and a multidimensional load limiter model including at least i) body impact values as a function of at least load limiter setting values and as a function of relative position values, and ii) restraint interaction values as a function.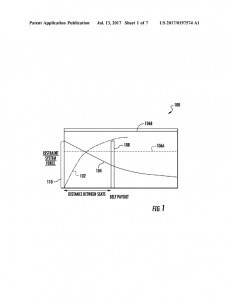 2. Heat-recovering temperature-gradient based oven system: A heat-recovering oven system based on temperature gradient comprises: multiple chambers arranged in a sequence, the chambers configured for operating at various temperatures according to a temperature gradient arrangement that spans the sequence; a conveyor configured for transporting product through the multiple chambers in the sequence for heat treatment according to the temperature gradient arrangement; and multiple temperature-segregated.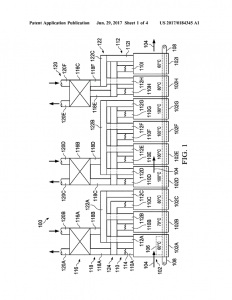 3. Functional redundancy of communications and data transmission in energy storage system: An energy storage system includes: a host; energy storage modules; a plurality of nodes, each implemented at a corresponding one of the energy storage modules and configured to monitor and control that energy storage module; a communications and data transmission medium forming a loop from a first portion of the host and sequentially through the nodes to a second portion of the host; and in each of the nodes, first and second devices configured to perform at least partially redundant communication and data transmission functions using the communications and data transmission medium.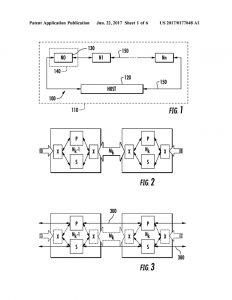 4. Integrated vehicle-end structure: A method for constructing an integrated end structure for a vehicle includes placing a center module for an integrated end structure for a vehicle in a fixture separate from the vehicle, attaching a side bracket to the center module in the fixture to form an assembly, the side bracket configured for holding a light unit of the vehicle, mounting the assembly onto at least a bracket in the vehicle that provides adjustability of the assembly in at least a z-direction, and, after mounting the assembly, mounting a storage compartment module onto the center module and the side bracket.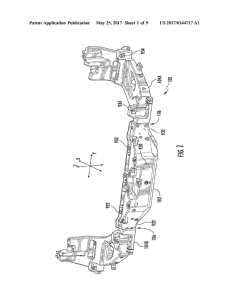 5. Hazard mitigation through gas flow communication between battery packs: A system and method for mitigating the effect of thermal event within a non-metal air battery packs is provided in which hot gas and material generated during the event is directed into metal air cell, of a metal air battery pack. The metal air cells provide a large thermal mass for absorbing at least a portion of thermal energy generated during the event before it is released from the ambient environment. As a result the risk to vehicle passenger is very bystanders, first responders and property are limited.