Trademark experts are legal practitioners who specializes in trademark matters. These professionals will have extensive knowledge about the law of trademark dealing with the mechanism of registration, protection of trademark and prevention of fraudulent trademark.
Trademark experts provide awareness to the trademark owners about the importance of trademark registration and gives information about its validity. They deals with all legal aspects of filing an application for the registration of the trademark and also appear for the court cases relating to trademark. The law also states the rights acquired by registration of trademark, modes of transfer and assignment of the rights, nature of infringements, penalties for such infringement and remedies available to the owner in case of such infringement.
The duties and tasks performed by Trademark Expert involves:
Helping companies on selecting a new trademark for businesses
Ensuring that the chosen trademark has not been registered for another business or do not infringe the rights of any other person
Help in drafting and filing applications for registering the new trademark and providing legal support on the registration, use and exploitation of existing trademarks
Communicate with Indian trademark registry on behalf of the clients for the registration procedures.
Helps to ensure that an application is properly registered with the applicable trademark office
In case if someone makes any trademark infringement or violation, trademark attorney help their clients by sending a cease and desist letter.
Personal Attributes Needed
Good interpersonal skills, Client management, team management and case management and case analysis capabilities are the essential requirements needed for trademark attorneys and agents. As they have to communicate directly with clients, they should possess excellent written and verbal communication skills, solutions and implementation to various problem and requests, etc.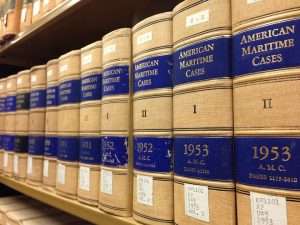 Job Prospects
With the increase in trademark filing in India, ample job opportunities are available for Trade Mark Agents/Attorneys in Intellectual Property Law Firms as well as in Corporate Organizations. There are several law firms in India, which deals with matters especially in intellectual properties such as of trademark, patents, copyrights, geographical indications and industrial designs. Multinational companies hire efficient trademark attorneys for obtaining assistance and guidance in matters relating to trademarks of the company. One can also choose channels like in-house advisors for different organizations or start their own attorney firms and consultancy services.
Moreover….
Trademark attorneys provide expert legal advice on the usage, protection and enforcement of trademarks, i.e. the names, symbols, images, logos and special characters which are used to identify companies and their products and services.
Trademarks are categorised as a form of intellectual property (IP), which are distinct from copyrights and patents. If you become a trademark attorney, you'll be providing your clients with both legal and technical advice. You'll be responsible for researching selected trademarks to check if they're already in use across the globe, completing the prescribed procedures for the registration of new trademarks and enforcing trademark rights in the instance of infringements.
Your specialist expertise will also come in handy when you're required to provide contextual advice and expert guidance in trademark litigation. Your responsibilities will extend to providing legal advice on the registration and protection of trademarks in multiple jurisdictions, and preparing documentation and renewal notices across all jurisdictions where the trademark is registered. Finally, you may also be tasked with providing legal advice and expertise on licensing, brand identity and copyright issues.
Education and Personal Requirements
An advocate with membership in state bar council can practice as a Trademark Attorney before the Trade Mark Registry of India. The minimum educational requirement to become an advocate is LL.B. from any recognized Law School. Those who have passed 10+2 can go for 5 year L.L.B  course and those with graduation or post-graduation in any stream can pursue 3 year L.L.B. Selection to the L.L.B courses are made on the basis of CLAT (Common Law Admission Test), conducted annually. CLAT consists of questions from the topics such as Legal Aptitude, Logical Reasoning, english including Comprehension, General Knowledge/Current Affairs, and Elementary Mathematics. One can enroll as an advocate in any of the State Bar Council, after obtaining their LLB degree.
The attorney must be registered to practice trademark laws before the IPAB (Intellectual Property Appellate Board) of the Trademark office and must also be registered to practice law in at least one of the states in India. He must also have passed the IPAB Trademark Law Bar Exam. Many attorneys may also have technical engineering degrees and they can practice law outside the trademark office.