Apple has recently filed a patent for a slim portable accessory that will help turn an iphone and ipad into a touchscreen laptop. According to the application the accessory is assort of 'headless' device that features laptop like hardware like a large display, physical keyboard, GPU and connectivity ports among others. But the device relies on a host, which in this case will be iPhone or iPad, to function. The device will seem like a MacBook with the aluminum body.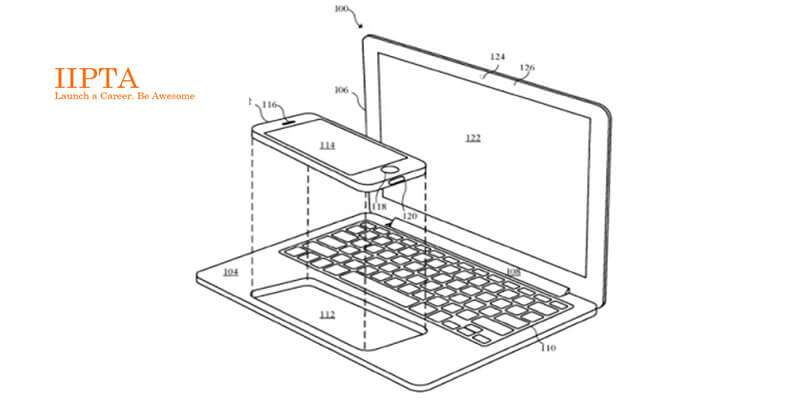 According to AppleInsider, the patent application was first filed for in September 2016 and mentions a Brett W. Degner as its inventor. The application further suggests that the accessory can be formed in different designs, but primarily it works in a way to house iPhone and iPad and in what appears to be the full-fledged laptop. The device also comes with a communication interface, allowing power transfer, which could possibly a smart connector.
The smartphone or the tablet housed in the device can be used to transfer data and commands to the accessory through Bluetooth, Wi-Fi or any other proprietary connectivity protocol. The device could possibly allow smartphones to run desktop-versions of iOS apps. And the host device could also be used as a touch input.
Patent applications don't necessarily hint at immediate product launch, but gives a good idea about a company could possibly explore in the future. At the moment, Apple is focusing on its new lineup of iPad that launched earlier this week.
The new iPad runs on Apple's 64-bit A9 dual-core (Twister) SoC paired M9 motion co-processor, and 2GB of RAM. The base variant comes with 32GB storage and the top-end model features 128GB storage. In terms of variants, you still get Wi-Fi only, and Wi-Fi+Cellular.