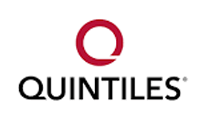 About Quintiles IMS
Quintiles IMS providing solutions that enable healthcare companies to innovate with confidence, maximize opportunities and, ultimately, drive healthcare forward. They do this via breakthroughs in insights, technology, analytics and human intelligence that bring the advances in data science together with the possibilities of human science.
Under this program she learnt about intellectual property rights, patent searching, IPR law's, prior art search, tools of patent searching and many more. In this training program she also learnt about Trademarks and Copyrights. 
Now she is successfully placed in Quintiles IMS (Bangalore) world top healthcare company, on the post of Research Associate with the package of 3 lakh per annum. Uthra has some advice for students looking for career path "Just go for IIPTA! Start getting involved as early as you can, and if you want to know more about it, they're going to help you." Uthra gives most of the credit of her success to her parents and IIPTA team who always remained very supportive. Here's wishing her all the very best for his future endeavors.